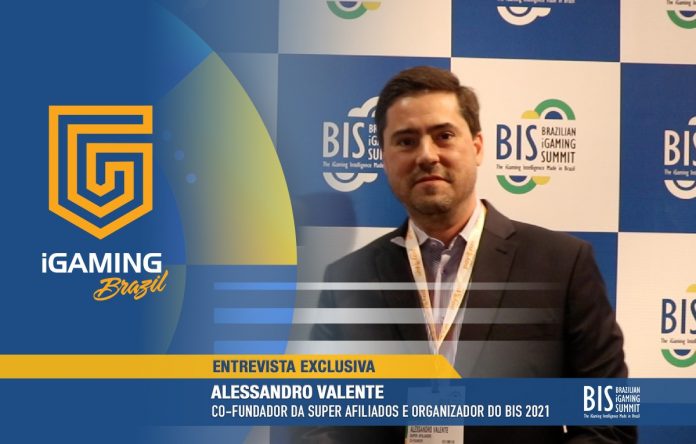 After challenging months, betting companies, affiliates and iGaming had the long-awaited chance to reconnect at a face-to-face event in Brazil. The Brazilian iGaming Summit (BiS) – The iGaming Intelligence Made in Brazil – was held on December 1st and 2nd, becoming the largest congress dedicated to this industry in the country's history.
With the presence of world-renowned players, BiS 2021 leveraged the networking and experience of all its participants. With a diversified official agenda, the convention brought together specialists, experienced professionals and relevant figures in the sector to pass on information and project the future of the Brazilian market.
In addition, the iGaming Brazil team provided complete coverage of the two days of BiS 2021, bringing exclusive information, the best images and interviews with prominent characters. Alessandro Valente, co-founder of Super Afiliados, was one of the people heard by the portal.
Creator and organizer of BiS 2021, Valente evaluated the progress of this first edition and highlighted the presence of giant companies in the sector, new leaders in the segment and the large amount of business carried out at the event.
He told how the idea for holding a face-to-face conference in Brazil arose. For Alessandro Valente, BiS fulfilled its role very well, surpassing expectations with a large number of exhibitors and attendees.
He also commented on the official program, since the event differentiated itself by promoting a renewal of content compared to other conferences already held in the country. BiS 2021 featured content much more focused on the operational, commercial and advertising areas, as well as the first Brazilian iGaming Awards, with popular and transparent voting.
Watch Alessandro Valente's full interview