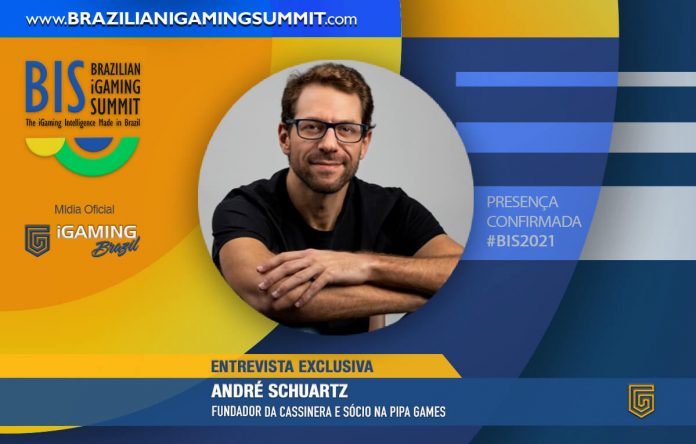 The holding of the first Brazilian iGaming Summit (BiS) – The iGaming Intelligence Made in Brazil – is getting closer. The only face-to-face meeting to take place in the country in 2021 promises to mobilize the main players in the country and abroad.
One of the objectives of the event is to create opportunities for the presence of influential figures in the corporate and political contexts, with a new industry, addressing topics that are little discussed in betting events and iGaming.
Thus, the convention will have space to address the role of ambassadors for groups that are entering the Brazilian market, in addition to debating issues such as the affiliate sector, regulatory process, new payment methods, security, incentive to responsible gaming and much more.
Among the participants who have already confirmed their presence on December 1st and 2nd at Espaço Boulevard JK, International Plaza Building, in São Paulo, is André Schuartz, partner at Pipa Games (a 100% Brazilian live casino studio that adds Roulette game play Live and Bingo Online) and Founder of Cassinera (company that make any party look like Vegas).
André Schuartz reports expectations for the first edition of BiS
Founder of Cassinera and co-founder of Pipa Games, André Schuartz highlighted that Brazilians are increasingly joining the games and a meeting like BiS 2021 can help authorities understand the potential of this market.
"Brazilians are eager to play, and that can no longer be denied, the country's limitations and restrictions are given by a pure pre-concept of authorities who are unaware of the sector. One of the big doubts is that the government will lose control of this commercial activity for not knowing who the new entrants are and even not knowing the entire technology and business model".
Schuartz added: "BiS shows to the world games market and also to Brazilian authorities the seriousness, knowledge and transparency that have made Brazil a growing niche with unimaginable potential".
It is also important to emphasize that the Brazilian iGaming Summit will bring together in a single space operators, regulators, politicians, authorities, businessmen, ambassadors and other personalities linked to the lottery, gaming and betting sectors. For this reason, Schuartz commented that "authorities like formalization and processes and BiS demonstrates these pillars, also providing the market with an opportunity for knowledge."
In addition, André revealed that he intends to participate in more face-to-face meetings from now on, aiming to join 'forces to grow'. "Today we see a clear light for the end of the pandemic, and we are gradually going back and respecting the limitations imposed for a sustainable return. We need to come together and join forces to grow, for this reason, we are planning to participate in more in-person events", he pointed out.
For more information about BiS 2021, visit the event's official website.
To register for the Brazilian iGaming Summit, click here.