The new season of the Spanish Championship, organized by La Liga, brought significant changes to the clubs, with the entry into force of the Decree on 'Advertising of Gambling Games', defended by Alberto Garzón, Minister of Consumer Affairs, which prohibits advertisements from bookmakers on team uniforms.
LaLiga was opposed to the new measures by estimating that the Spanish teams could lose millions of euros, especially in such a difficult period due to the pandemic. In an exclusive interview with iGaming Brazil during SPORTEL Mônaco, the entity's president, Javier Tebas, stated: "The value was approximately 90 million euros, but the NFTS world, among others, has already been replacing this high amount that they paid and in soon we will be able to compensate with other rights".
In addition, Tebas assessed the impact of the departure of Argentine Lionel Messi, considered one of the main names in world football today. The ace moved from Barcelona, ​​where he spent his entire career, to PSG, in France. "Well, Cristiano Ronaldo is gone, Neymar is gone and we are going up, as we saw in the numbers on the panel. We prefer to have Cristiano Ronaldo, we prefer to have Messi, but the impact is not significant", he pondered.
Amidst so many issues surrounding the future of Spanish football, Javier Tebas was one of the special guests at SPORTEL, the world's leading media rights, sporting content and technology event. The conference took place on the 5th, 6th and 7th of October in Monaco and met the industry's demand for a face-to-face meeting this year.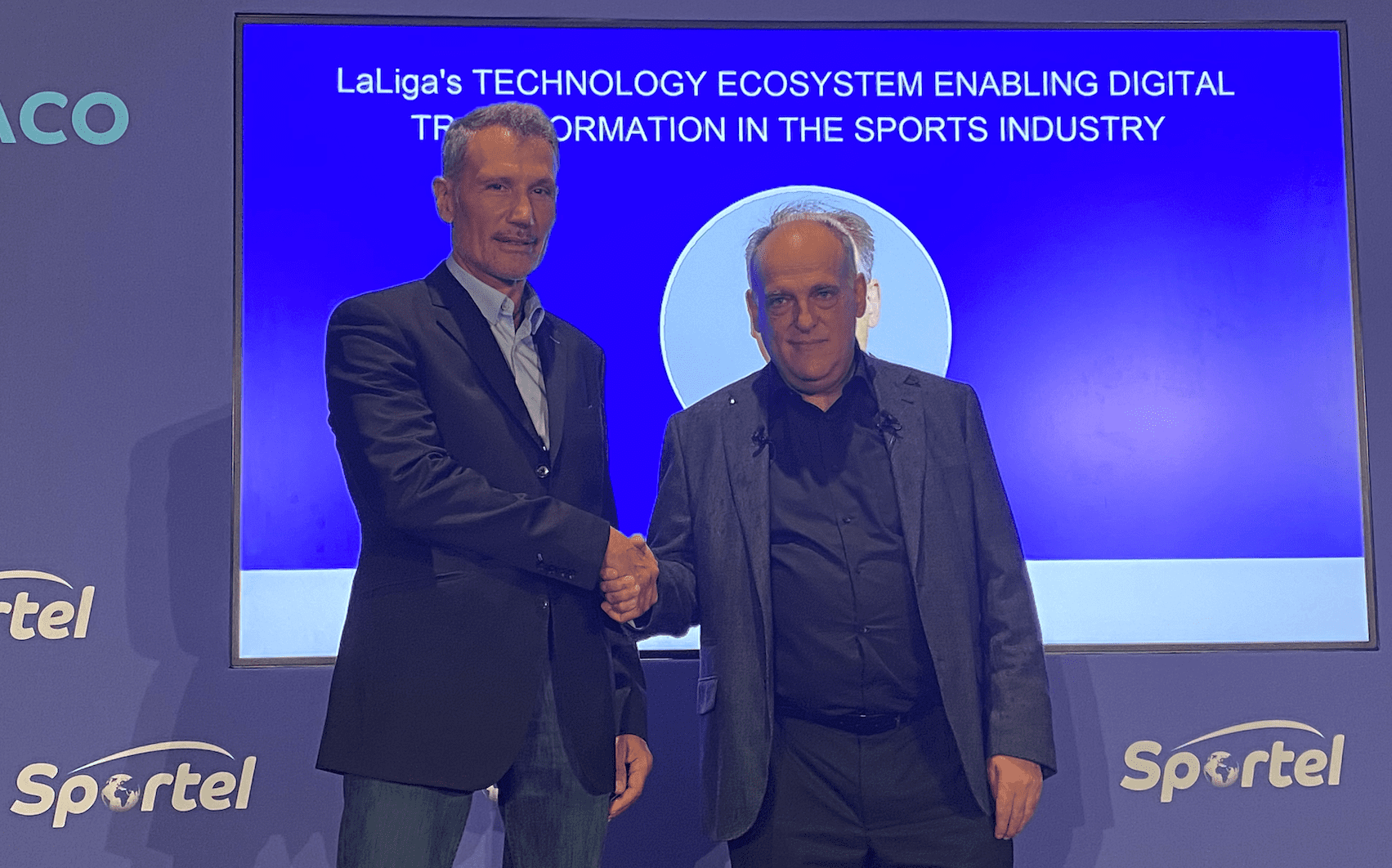 President of La Liga presented the last SPORTEL Monaco panel
The president of LaLiga presented the panel that closed the program for the global event. In his presentation, Tebas explained the process of digital transformation experienced by the entity, which is revolutionizing the scope and opportunities of the Spanish Championship.
From social media to box office, from competition management to games, LaLiga has developed a single, integrated platform that manages all aspects of a modern competition and allows direct relationship with fans, as well as apps with more than five language options. Dashboard details can be found here.
Javier Tebas Medrano, born July 31, 1962 is a Spanish lawyer and president of the Liga Nacional de Fútbol Profesional (LaLiga), the association responsible for organizing the two main football divisions in Spain. First elected in April 2013, he was re-elected for a third term in December 2019.
iGaming Brazil was the only Brazilian representative of the betting industry and promoted a wide coverage of every day of SPORTEL Monaco 2021 with images of the event, information from the panels and special interviews.
Watch the exclusive interview with the president of LaLiga, Javier Tebas