With each edition of SPORTEL Monaco, the space dedicated to electronic sports has grown. In 2021, the eSports segment had a broad agenda, the participation of several market references and the presence of Bertrand Amar, head of eSports at WEBEDIA, a French digital multinational company that controls a network of online channels and platforms. It is currently present in over 15 countries.
Definitely, eSports has become a worldwide sensation. In recent years, electronic games have already shown strong expansion capacity and this trend was leveraged by the pandemic at the beginning of 2020. However, the segment does not show signs of deceleration even with the world situation gradually returning to normal.
As the only gambling sector correspondent in Brazil at SPORTEL, the iGaming Brazil portal exclusively interviewed Bertrand Amar. During the conversation, WEBEDIA's director explained how the health crisis boosted the electronic sports market, in addition to making a short, medium and long-term evaluation of the eSports betting segment.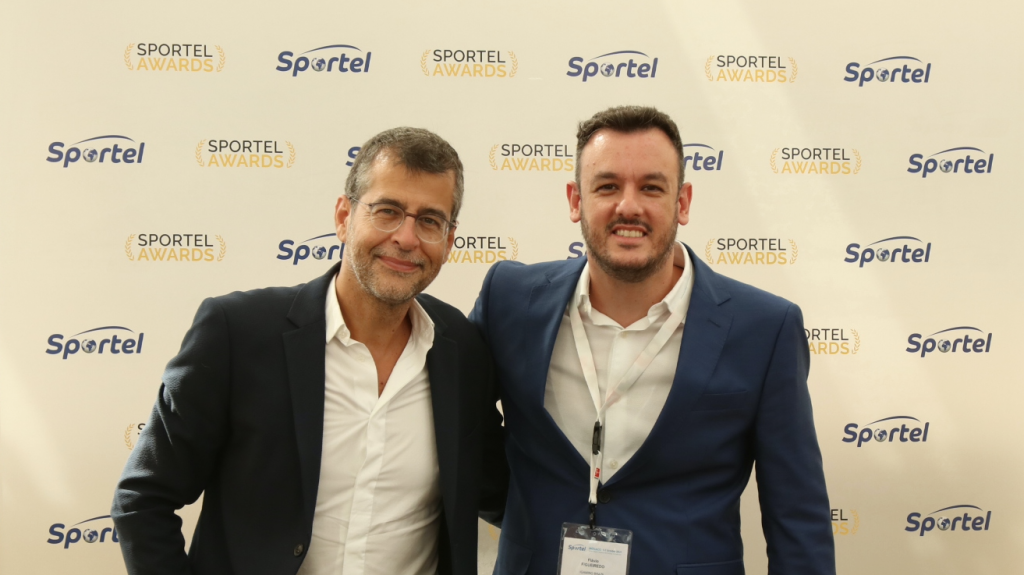 Check out the exclusive interview with Bertrand Amar, from WEBEDIA
iGaming Brazil: What was the impact of the pandemic on the eSports segment in general?
Bertrand Amar: The big difference between sport and eSport is that despite the pandemic, eSport can continue because the competitions are online, at a distance. In the LFL, the League Française of League of Legends, we have a habit of playing in the studio. When the confinement came, each one went to his house and as we have an audience that already has a high speed internet connection etc, a camera, a microphone it was very easy to switch overnight to the online version.
And as the audience was more available, because I was stuck at home, the pandemic finally brought an accelerating effect, we had an explosion in audience numbers and we saw another movement that accelerated thanks to the pandemic, which was the convergence between sport and eSport, in that we've seen during confinement sportsmen or traditional sports confederations get started in electronic sports, organizing virtual competitions and simulations of the sport they traditionally play or becoming diffusers of the sport in question on Twitch.
iGaming Brazil: So the pandemic was very good, did the pandemic help the industry a little?
Bertrand Amar: Unfortunately yes. It's true that when you look at the last two years through the eSports lens, the pandemic has been an accelerator.
iGaming Brazil: What is your opinion about the eSports betting market?
Bertrand Amar: It's quite complex as today eSports players don't make much money and we estimate that they might be tempted, and that it would be dangerous territory, for some matches that could be rigged or something like that. So that's why most publishers think eSports betting will officially arrive but maybe it's a little early yet.rts vão chegar oficialmente mas que talvez ainda seja um pouco cedo.
It will be easier in high level competitions, which are already well paid and where sporting issues are too important to imagine any risk. But in any case, we are headed for that and we will be guided by statistics because in a video game everything is verified by statistics. So, we will be able to bet on many games with the help of statistics and projections.
iGaming Brazil: Would you say that today it is not very safe to bet on eSports?
Bertrand Amar: Today, game companies don't have much confidence and if we make a parallel with the sport, the game's creator company has all the rights to it, it's like the federation, it's the one that decides what we can do with the game she developed, whether we can place bets on world or local competitions, etc.
She decides the rules of the game. At this moment, the vast majority of companies are still reluctant, but all are in agreement that the time will come to bet.
iGaming Brazil: A CAGR projection states that eSports bets will reach US$ 18 billion in 2026. As 2026 is still a little far away, perhaps….
Bertrand Amar: I'm confident the stakes will explode because the eSports audience loves to play in competitions. In France, we take care of the League Française of League of Legends, and we created the Fantasy League which is a league where players, viewers, spectators make up a virtual team and based on the results of real matches they score points.
And just for fun, but it's kind of a gamble, they need to predict how a player will perform in such a match and we had a huge engagement rate, we had over 9 million page views on the Fantasy League website and when we launched we asked ourselves: "will it work?".
And it had a very high engagement rate. I think when betting is normalized and accessible in all countries, on many games, the eSports community will bet a lot. So yes, I think the potential growth is huge.
Watch Bertrand Amar's full interview on SPORTEL