Held between October 5th and 7th, SPORTEL Monaco is known as the 'home of sports business', linking this universe to the world's leading players in media rights, television networks, OTT, broadcast solutions, marketing and sports communication.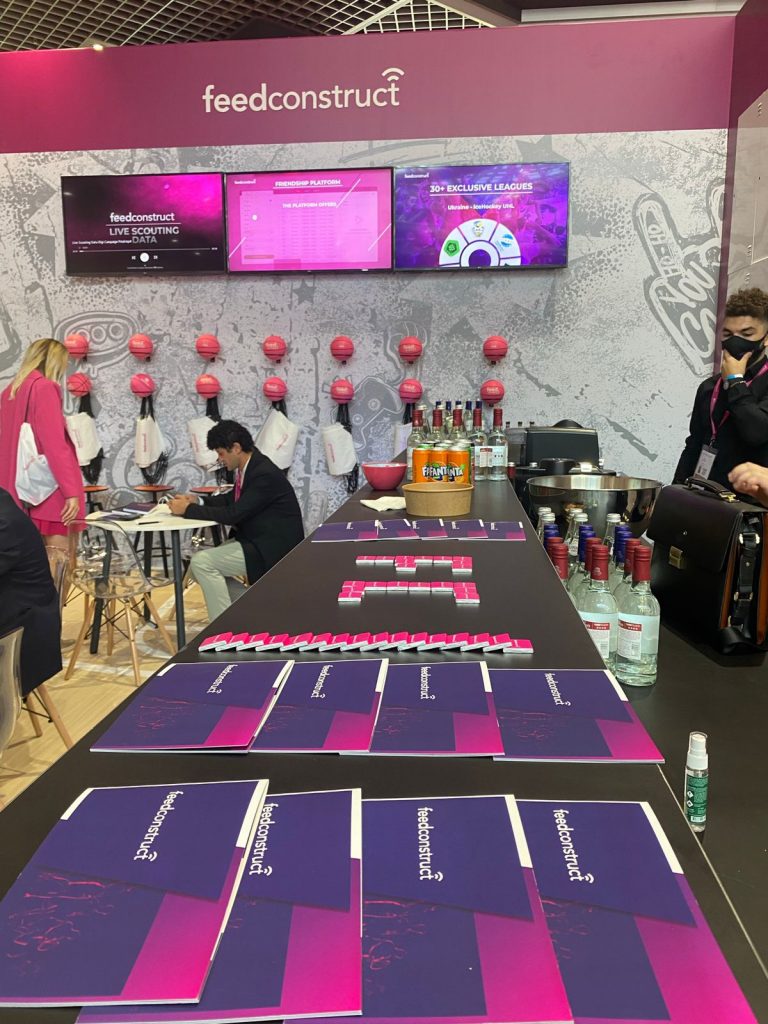 In addition, SPORTEL is seen as one of the most important conferences in the sector and was the first present in 2021, allowing for sharing experiences, closing partnerships and intense networking between world-class exhibitors and representatives of today's most relevant brands.
iGaming Brazil was the only correspondent in the gaming and betting sector in Brazil and managed to gather a vast amount of material with exclusive information, images and interviews.
Thus, the portal spoke with George Arabatlian, CEO of FeedConstruct, who reported the importance of the event held in Monaco for the group, the challenges faced during the pandemic and the company's interest in the eSports segment.
FeedConstruct
FeedConstruct, which participated in this edition of SPORTEL with its own stand, is an online content provider that provides real-time data feed solutions tailored to capture and entertain the audience.
Among the solutions is the Friendship platform, which delivers streaming events to more than 300 betting operators and federations. While FeedConstruct Live Scouts reports combine fast and secure communications to provide accurate and reliable information.
In addition, the group has data solutions that help partners improve market offerings, in addition to providing live sports video streaming service.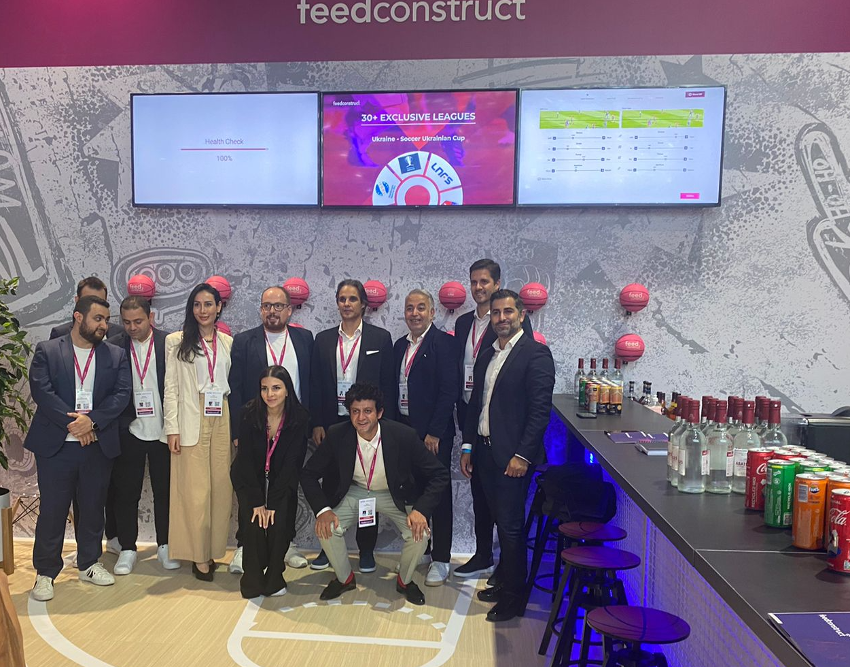 Full interview with George Arabatlian, CEO of FeedConstruct
iGaming Brazil: I would like to know the importance of SPORTEL for your company.
George Arabatlian: So, SPORTEL, this is the fourth or fifth time we have participated in SPORTEL events. We also participated in SPORTEL Miami and Macau in previous years, and now we are for the fourth time in SPORTEL Monaco.
It's very important to us as the biggest event of our sports brand, FeedConstruct, which we've been working on since 2014. So it's great to be here, especially for the long absence during Covid-19. And we had very good meetings, promising meetings with different people.
iGaming Brazil: Good opportunities for business or just meeting people?
George Arabatlian: Both. Basically there are many new companies that are now in this business and in this industry. But yes, we have our networks too, we are in contact with our partners also in terms of federations and content providers. And I think based on our meetings during these two days, we will have very promising business in the coming months.
iGaming Brazil: And are you interested in eSports companies?
George Arabatlian: FeedConstruct, especially during the pandemic, had great cooperation with eSports companies, because you know that due to the pandemic, we had very limited content for sports betting. And we build our own football and basketball content at the company.
And we were offering over 10,000 matches a month during the pandemic, and we're still offering it. We contacted and are partnering with different companies for different eSports content, which is very important now.
And I think it's worth it to keep growing. Even with all the events coming back, eSports is still playing a big role in the industry.
iGaming Brazil: So, from this pandemic period and everything, how is the market if you can tell us a little too, including bets.
George Arabatlian: We went through very difficult times in 2020. It was very stressful for us and for everyone in the industry. But I think we got along well during that period.
And based on sports content and because of the different content that we built and during this pandemic, which was not popular, maybe before the pandemic, it is now very popular and we build our own content for different sports, even like Badminton, TrackBall and this type of eSport that is not part of the betting industry.
We now offer TrackBall and Badminton in FeedConstruct. And more eSports like e-Basketball, e-Football, e-Ice Hockey, etc.
iGaming Brazil: So it was positive?
George Arabatlian: Yes, it was very positive.
Watch the exclusive interview with George Arabatlian, CEO of FeedConstruct: