Unikrn, official betting partner of BLAST.tv Paris Major, will give Counter-Strike and CS:GO eSports fans in Brazil a unique opportunity to watch the BLAST Premier World Final 2023 on December 17 with some of their favorite streamers .
Ten of the top Brazilian CS:GO streamers will be divided into two teams of five members to compete in Rush Brazil, an epic match to be played on Wednesday, the 17th, in preparation for the champions stage of the Major de Paris.
During the competition, streamers will have the opportunity to earn exciting Unikrn perks for beating the odds that they can share with fans who are tuning in.
Team 1 will consist of ZiGueira, Nahzinha, Danny Jones, The Darkness and Yuuk. Team 2 will consist of Haru, Nerd Engenheiro, Gordox, CSRfps and Bizinha.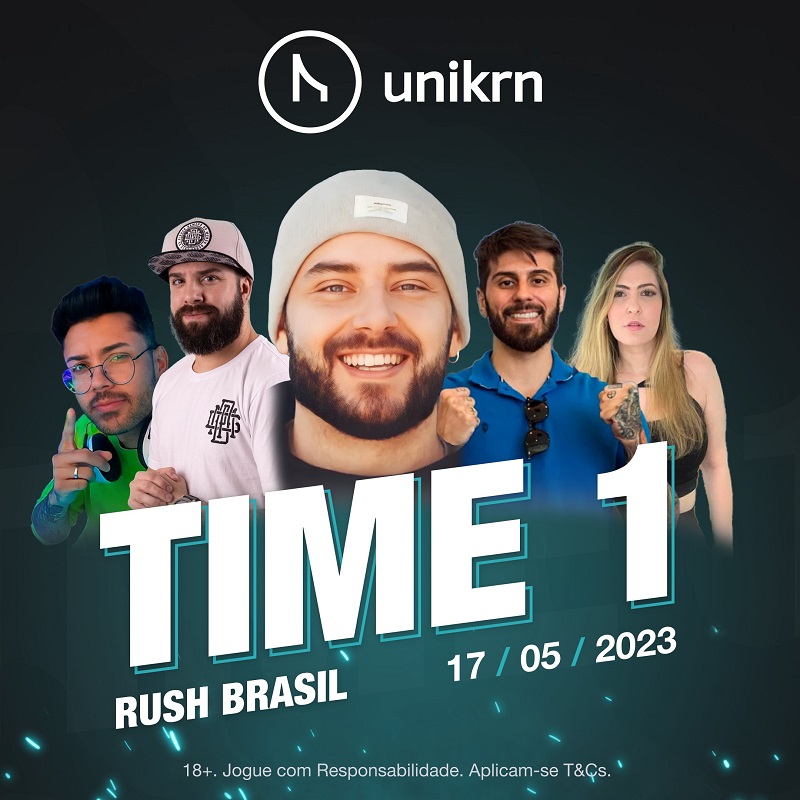 At the end of the competition, a select group of fans will have the chance to get the ultimate perk – an invitation from the winning team's streamers to join them and attend an exclusive party hosted by Unikrn in Brazil to watch the BLAST Premier World Final 2023 .
The lucky ones chosen to participate will also be announced on streamers' social channels as they prepare to enjoy all the important moments of the BLAST Premier World Finals.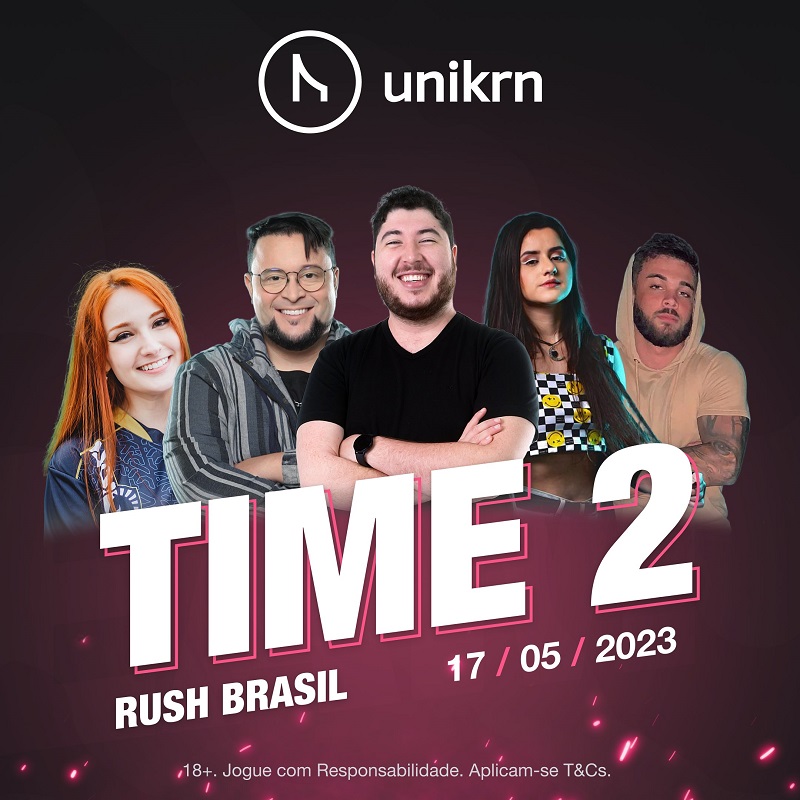 About Unikrn
Unikrn is the most expansive gaming and esports betting platform on the market, built for the passion of a new generation of gamers and esports fans.
It features all the gaming community's favorite titles, offers more betting options for users to customize their betting experience, and gives players the ability to test their skills and raise their stakes in their ranked matches.
The platform is safe, secure and accessible for players of legal gambling age to boost their fandom. Unikrn aims to challenge the status quo in betting – to put the player first and evolve beyond a purely transactional relationship.