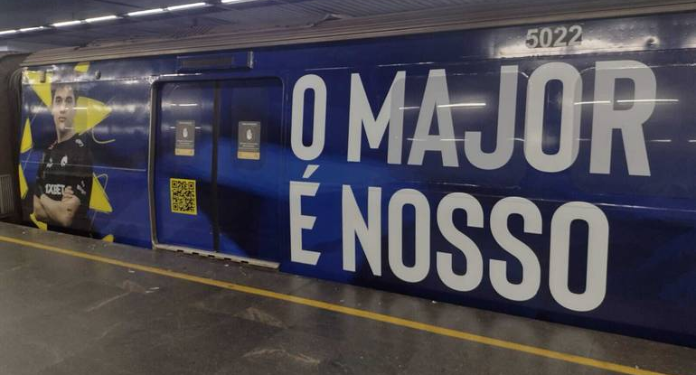 Rio de Janeiro has already started to receive the first marketing actions aimed at the IEM Rio Major 2022 of Counter-Strike: Global Offensive (CS:GO). The event, considered one of the biggest in eSports, is slowly taking over the city's spaces; proof of this is that the subways are now enveloped with images of players who will be in contention for the Major title.
Taking place this Monday (25), the action delivered images of recognized players on the scene, such as: FalleN, fer, ZywOo, KSCERATO, coldzera, S1mple and more on the subway.
Check out the images of the IEM Rio Major action!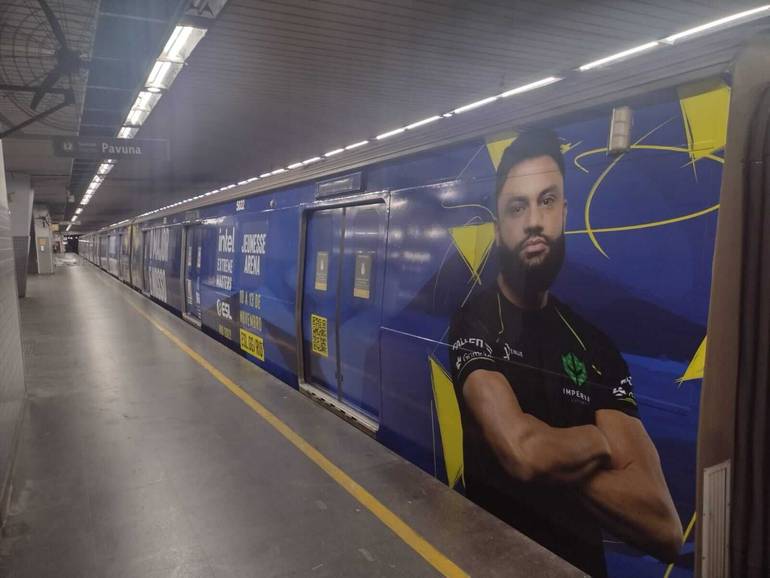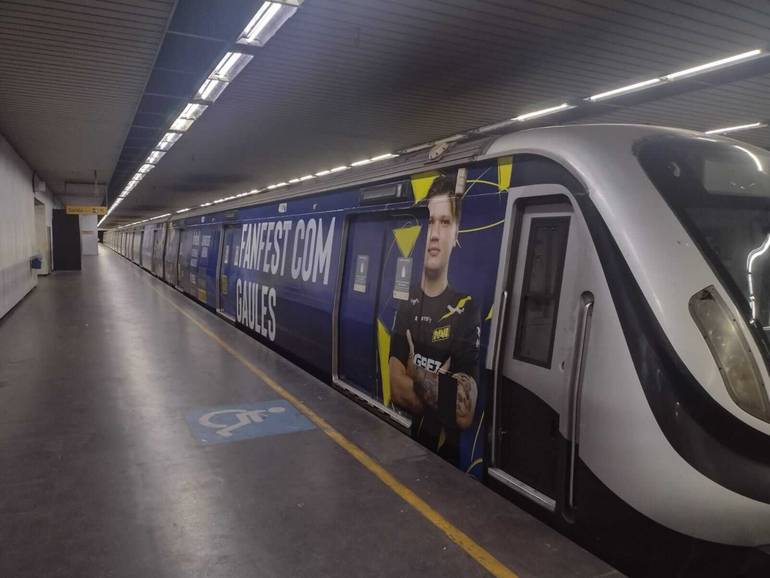 So far, the wagons chosen for activation are Line 1 Orange and Line 4 Yellow. This action already demonstrates how important the event will be for the city, consequently promoting electronic sports to the entire public in Rio. A video of the complete subway was also recorded, see:
The IEM Rio Major 2022 will be held between October 31 and November 13. At the event, we will have 24 teams fighting for the most coveted title in CS:GO, in addition to a prize pool totaling US$ 1.25 million – about R$ 6.52 million.
In the tournament we will be well represented by teams from: FURIA, 00Nation and Imperial.
The growth of eSports in Brazil
The eSports are growing more and more and there are those who say that the segment can even replace or fight strongly for the space of traditional sports.
Recently, the Game Brasil 2022 Survey (PGB 2022) reported that the popularity of eSports grew in 2022 compared to last year. The annual study on electronic game consumption in Brazil reported that 81.2% of gamers have heard of electronic sports, 16.9% above the PGB 2021 data.
Despite the significant number of Brazilians who know about eSports, the number of players who follow the competitive scene of electronic sports is around 63%. It was also stated that the Covid-19 pandemic was a determining factor for the increase in the popularity of the segment.