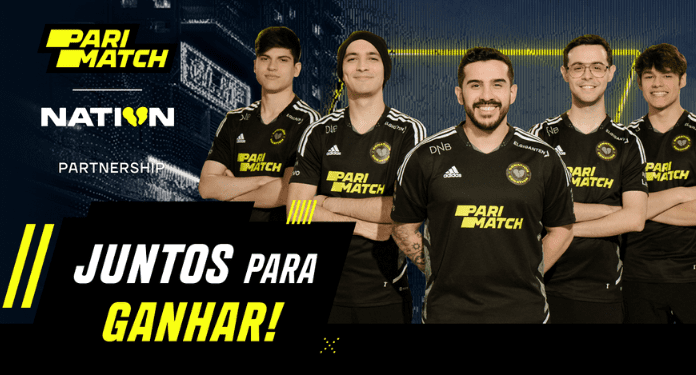 00Nation has a new master sponsor. This is Parimatch, one of the main companies in the sports betting segment in the world and which, in recent years, has increasingly invested in the electronic sports scenario.
The debut of Parimatch as a sponsor takes place this Wednesday (5th) when the CS:GO team starts the dispute of the RMR of the Americas, a competition that distributes places for the major, played in Rio de Janeiro, in November this year.
"We are very happy to establish this partnership. With the support of Parimatch, one of the largest companies in the sector, we can expand our projects into new businesses, create value for the brand and be increasingly present in the electronic sports industry", said Ricardo Sinigaglia , director of eSports at 00Nation.
In addition to stamping its brand on the front of the 00Nation t-shirt, the bookmaker will also be present on all the organization's digital platforms, through the creation of content and activations for social networks.
"Partnering with 00Nation is a very important step for us. Through it we are able to enter new markets and expand our brand globally", said Anton Rublievskyi, CEO of Parimatch International.
"With this strategic alliance between 00Nation and Parimatch, we want more eSports fans to have the betting experience," added Rublievskyi.
About Parimatch
Parimatch is a global betting brand that combines technology, business and sport to deliver entertainment through innovation. Founded in 1994 in Ukraine, Parimatch has grown to become one of the leading betting brands in Africa, Asia, Europe and Latin America.
About 00Nation
00Nation, after merging with Nordavind, is a gaming and eSports organization based on internet art, fashion, music and culture, with talent management, content production, community building and sports performance at its core.