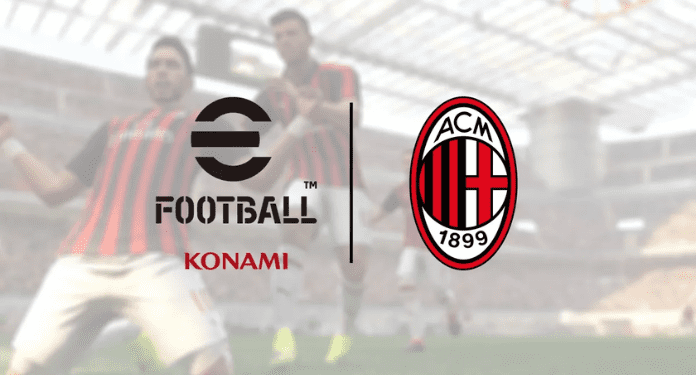 Starting this season, in the virtual world of eFootball, fans will be able to play with AC Milan, with all the club's key assets being licensed and present in the game — such as the San Siro Stadium, the official kits, but most importantly, all the club's players are present with full 3D face and body models.
The announcement is part of a wider agreement that has seen KONAMI become the first Official Training Partner in the club's history, also joining Milan's group of Premium Partners.
The game's logo as such will appear on the men's home team training uniform, worn by players during training sessions and before matches in all official competitions, demonstrating the club's global appeal.
This is a long-term partnership, which officially started on July 1st, between two brands that always receive the passion of millions of people around the world. Both brands are global icons of innovation, sport and entertainment, able to reach far beyond their own industries, always setting new trends.
It is a forward-looking agreement, with an approach that seamlessly blends the physical and digital universe, which over time will develop into an innovative ecosystem of initiatives that will unite players and fans everywhere.
About eFootball
Formerly known as Pro Evolution Soccer (PES) or Winning Eleven, eFootball was announced by Konami at the end of last year and is already successful among eSports. The game brought more news than fans expected and debuted on last-gen consoles.
The football game abandoned the Fox Engine graphics system and was "completely rebuilt on the Unreal Engine." The new business model was something that also drew attention, as the game is free to players, released only in digital media for consoles, PC and even smartphones with iOS and Android systems.