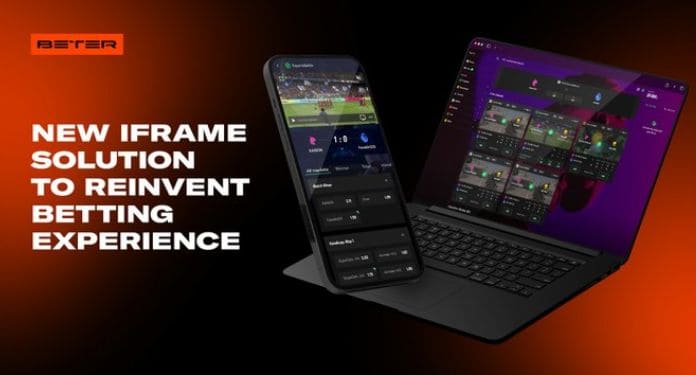 BETER has launched a new iFrame solution that will elevate the eSports betting experience to unparalleled heights, the company confirmed in an official press release.
The organization is looking to create a more qualified betting experience for eSports fans using Twitch by improving the user interface of the world's most popular streaming platform, owned by Amazon. According to the company, this is an unprecedented advance in iFrame product delivery and one that stands out from other companies on the market.
BETER CPO Alex Lobov offered his vision: "At BETER, we believe that when it comes to the new generation of players, operators must apply radically new approaches that are not just revenue-oriented betting, but also drive commitment".
According to Lobov, BETER's 'plug-and-play' iFrame facilitates the involvement of companies and partners with their audience. The solution is supported by traders, risk managers and in-house IT professionals, who are able to deliver all the support and information needed to run this advanced iFrame solution.
Lobov added that most iFrame options these days are similar and said that, in general, the user interface is extremely similar. But BETER arrived to change this concept, said the executive. He further criticized the lack of a personalized approach on the part of the other iFrame solutions, which are not aimed at any particular audience and only seem to replicate the offer of sportsbooks.
"Our team has reinvented the eSports betting experience to meet all the needs of the new generation of players and give them even more exciting opportunities."
BETER's solution should translate into greater and stronger involvement with the electronic sports audience, attracting more people to use it. There is a selection of top eSports tournaments to enjoy from all corners of the world and bet on various odds and markets.