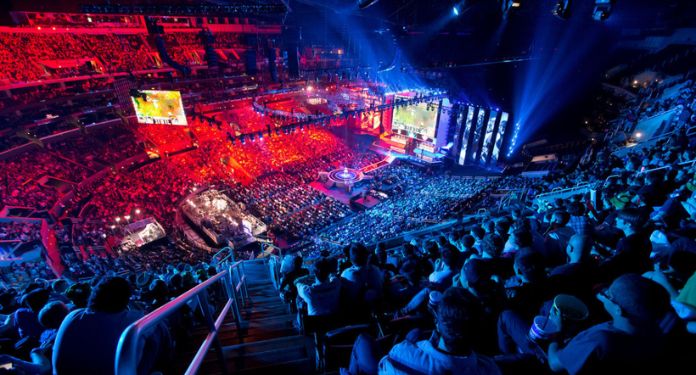 The report "Global eSports Market Size, Share & Trends Analysis Report by Revenue Source (Sponsorship, Advertising, Merchandise & Tickets, Media Rights), by Region, and Segment Forecasts, 2022-2030" has been added to the ResearchAndMarkets portfolio.
The global eSports market size is expected to reach $12,494.3 million by 2030, recording a compound annual growth rate (CAGR) of 21.9% from 2022 to 2030.
Rising mobile phone usage in emerging countries, increasing awareness of eSports, and growing popularity of video games are expected to fuel market growth over the forecast period.
Consumers demand high-quality, interactive gaming content in line with the dynamic entertainment industry. The entertainment and gaming alignment will influence the growth of the entire eSports industry, including online streamers and small and big budget game developers.
Growing investments from trading partners and substantial audience growth resulted in increased revenue in the video game market.
The industry has become more structured, with associations and championship formats developing new competitive structures. In addition, growing partnerships, acquisitions and mergers have projected strong growth in the eSports segment.
Streaming platforms like Twitch have attracted viewers through streaming eSports and games. Sports tournaments fascinated athletes and celebrities and caught the attention of a wide audience.
In addition, electronic games make it easy to attract the attention of enthusiastic and young viewers who are difficult to reach through traditional media channels. This ability to attract the attention of young audiences has attracted many brands to invest in eSports events with sponsorship and advertising.
Investor interest has increased with the centralization of eSports teams, an increase in attendance, and the introduction of more franchise-style leagues. The growing interest of brands in video game teams to reach potential customers is expected to drive market growth over the forecast period.
In addition to sponsorship, ticket sales and merchandise are key revenue segments that drive industry growth. The franchisee is focusing on hosting local events that include fans in stadiums, generating significant revenue, thus contributing to the future development of the eSports market.
The apparel market has also witnessed substantial growth due to a growing fan base, league-level merchandise business and an increased retail presence.
eSports teams no longer have to rely on winning competitions as they can independently sell their merchandise to their fans. For example, Ralph Lauren has partnered as the uniform partner of G2 Esports.
G2 and Ralph Lauren partnered on various campaigns and events and produced a series of activations on Twitch and TikTok.
Check out some highlights from the eSports Market Report
The sponsorship segment held the largest share of the eSports market revenue in 2021, accounting for around 40%. Through sponsorships, brands can reach potential customers directly through online and offline media channels;
The media rights segment, which generates significant revenue, is expected to expand at the highest CAGR of over 23% during the forecast period. The numerous leagues, championships and events that typically take place on various streaming platforms are expected to generate considerable revenue from media rights;
The Asia-Pacific region is expected to gain a significant share of the market over the forecast period. Countries such as China and South Korea are expected to play a vital role in the development of the eSports ecosystem in the region.