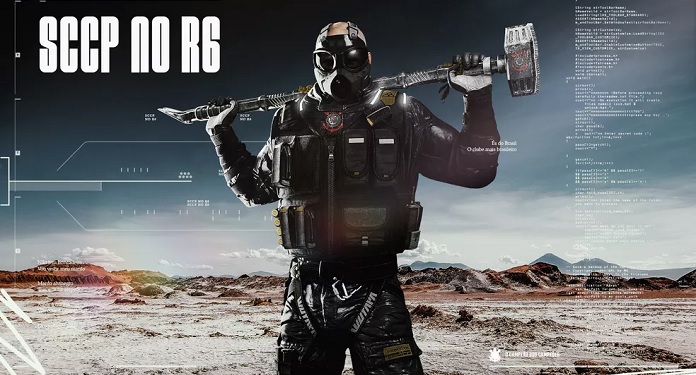 Corinthians continues to expand its operations in the competitive electronic sports segment. Now, the São Paulo club has announced its entry into Rainbow Six, according to a note published on social media. The organization is already present in eFootball, Free Fire and CS:GO games, with an academy team.
The official statement quoted Otávio Retalha, Ubisoft's commentator on Brazilian competitions. The team that will wear the Corinthians shirt at R6 has not yet been confirmed, as well as the first tournament they will participate in. In CS:GO, Timão recently released all the members of the line academy: Diogo "Cerolzin", Williams "Will1zera", Pedro "BNC", Marcello "TKL" and ph1.
At Free Fire, the 2019 team was world champion with Bruno "Nobru", Carlos "Fixa", Samuel "Level Up", Douglas "Pires" and Genildo "Japa04". The alvinegro club closed with the five players in the last quarter of that year, about a month before the decision of the Pro League – in which it was champion – and the Free Fire World Series.
While the Timão eFootball team is currently formed by Felipe "Mestre", Emerson "Ghalbim" and Rafael "Rafafiel10". In 2017, Corinthians signed an agreement with Red Canids, however, this partnership lasted only five months.
eSports Betting
The eSports sector is experiencing a period of strong expansion. The 9th edition of the Games Brazil Research, an annual study on game consumption in the country, pointed to an increase in the audience for games within the country: 74.5% of the population played games in 2022, an increase of 2.5% compared to the last year, and also the biggest mark since the beginning of the survey.
The survey indicates a huge leap in the public that knows eSports: electronic games are known by 81.2% of the gamer public; increase of 32.8% in relation to the last year. Another number is that of people who see games as their main source of entertainment: 76.5% of gamers follow this trend, up 8.5% compared to 2021.
And consequently, eSports betting has also skyrocketed in recent years. Therefore, bookmakers are expanding the available markets and increasing the coverage of the competitive circuit around the world in order to meet this growing demand.