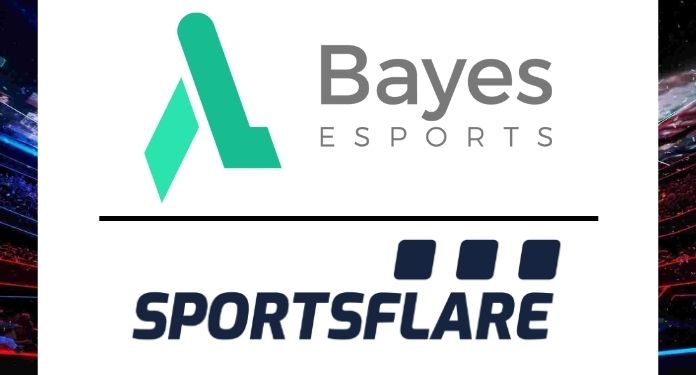 Tiidal Gaming Group subsidiary Sportsflare has signed a licensing agreement with Bayes Esports, a sports odds and data company. Sportsflare will mine real-time data for a range of highly competitive titles, including League of Legends, CS:GO and Dota 2.
Bayes Esports is collaborating with Riot Games to ensure it brings even more insights and provides operators and consumers with a better overall experience as well as the ability to read the game at a deeper level.
The data will be leveraged by Sportsflare to create different eSports odds solutions, including the Betbuilder tool, and then leverage these tools with partner operators.
Bayes Esports Director highlights the importance of the new partnership
Bayes Esports is currently the most powerful data tool on the market, in the words of its managing director and chief operating officer, Amir Mirzaee.
Mirzaee welcomed the partnership with Sportsflare and Tiidal said, "We are delighted to welcome the Sportsflare team into the trusted circle of selected Bayes Esports data partners."
"We've watched them grow for a while and we look forward to this dynamic team leveraging both the innovation and integrity of the sports betting service around the world."
Additionally, Mirzaee stated that Sportsflare and its products and services really help create new and fun ways to engage with younger fans.
He argued that eSports fans are more hungry for dynamic solutions, and that the company is only too happy to help Sportsflare develop them through Bayes' unique data.
The partnership between the brands is a great indication of the exponential growth of eSports, which continue to conquer a great space among the new generations around the world.