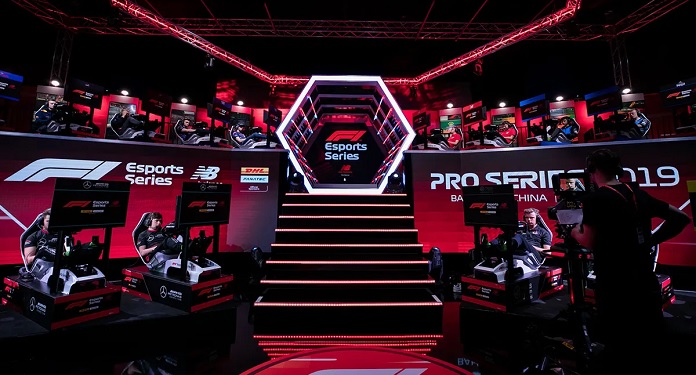 Gfinity, an esports and gaming solutions provider with an arena in London, has extended its relationship with Formula 1 for another year. This will see Gfinity continue to deliver the key elements of the F1 Esports Series presented by Aramco in 2022.
This year, Gfinity will deliver the Formula 1 Lenovo British Grand Prix 2022 Pro Exhibition and the Pro Championship, the pinnacle of F1 eSports. Gfinity will also provide support services to Codemasters for the 2023 Challenger Series. Full details of the season format will be announced shortly.
Under the new terms of the partnership, Gfinity will provide an account management team responsible for delivering the program, a league operations team tasked with defining the rules and organizing the drivers participating in the tournament, and will also make available the use of the "Race Control", racing control system.
London's Gfinity Arena will continue to be the main venue for live broadcasts and will provide the opportunity for drivers to return to racing over LAN. Gfinity has been working with Formula 1 and EA/Codemasters, a UK racing game developer, to design, develop and deliver key elements of the F1 Esports Series since 2017.
Gfinity CEO values ​​continuity of work with F1
John Clarke, CEO of Gfinity, said: "The F1 Esports Series presented by Aramco is one of the most exciting eSports tournaments in the world. We are delighted to continue working with Formula 1 to deliver an expanded program for 2022."
"Last year's F1 Esports Series broke viewing records in 2021 with over 23 million views across digital platforms, up 103% year-over-year. Stocks are in the right place to increase the audience even more. The emotions and virtual races captured the imagination. We are bringing even more young people into the world of F1 and Gfinity is proud to play a role in making that happen."
Formula 1's Brandon Snow also commented: "We are delighted to extend our agreement with Gfinity. Since 2017, we have seen the rapid growth of the F1 Esports Series and Gfinity has played a key role in this through their ongoing support in the development and delivery of the series. We are excited to build on this foundation to bring more excitement to F1 esports fans across the world."
ESports Betting
In recent years, e-sports has been going through a period of boom across the planet. Therefore, bookmakers are working to increase market options linked to the competitive eSports sector in order to meet a growing demand from the public. The expectation is that the eSports betting market will continue to expand and consolidate itself as one of the main ones soon.