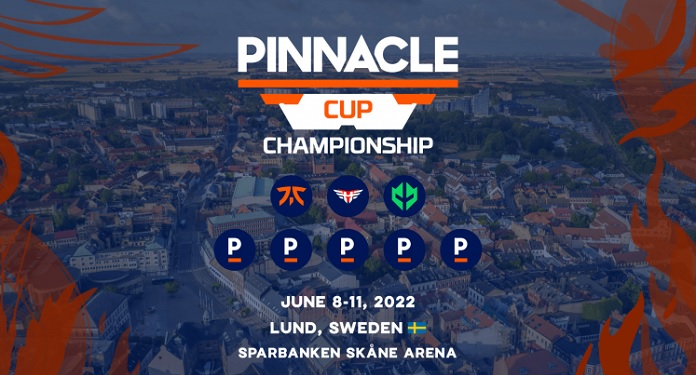 Counter-Strike: Global Offensive (CS:GO) competition, the Pinnacle Cup Championship has been officially announced. The tournament will take place in Lunda, Sweden, from June 8 to 11, with a prize pool of US$ 250 thousand (about R$ 1.25 million at the current price). The venue for the event will be the Sparbanken Skåne Arena.
In total, the tournament will feature eight teams and the Brazilian team Imperial is already confirmed. In addition to the Brazilian representative, the European Fnatic and the Danish Heroic are already guaranteed in the competition. The other five names should be announced in the coming weeks.
Having been partners for three years, Pinnacle and GRID Esports have already promoted two editions of the Pinnacle Cup. The expectation is that the Pinnacle Cup Championship will become the main event, being the first championship in the professional format. Two more online tournaments are expected to take place before this Sweden-based event.
Tom Warburton, CEO of GRID Esports, said: "The Pinnacle Cup Championship is a testament to the long-term shared vision that we have been committed to with Pinnacle since the beginning of our partnership to provide a unique and fun experience for eSports enthusiasts. and benefit from Pinnacle's unique data offering and pioneering experience in sports betting."
"The Pinnacle Cup has now become a well-established eSports tournament, attracting many of the best teams in the world. Our aim is to strengthen this position with the next LAN event in Lunda," he added:
CEO Details Pinnacle Actions in Competitive eSports Industry
Paris Smith, CEO of Pinnacle, also commented: "We are pleased to announce the Pinnacle Cup Championship in Lunda. 'Pinnacle Esports' has become an independent brand specifically for the eSports community that we constantly want to hear from and show our interest in growing within the community."
Smith concluded: "We've added new eSports disciplines to our offering, increased our betting limits to deliver unparalleled odds across eSports markets, launched a dedicated eSports hub integrated with live streaming, and of course our iconic Pinnacle Cup series."