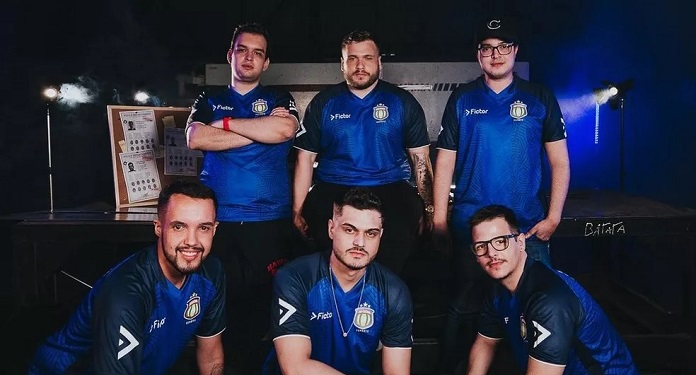 Another of the traditional Brazilian football teams decided to invest in electronic sports in order to expand its sources of revenue and engagement with the younger generation. Recently, São Caetano announced the hiring of a Counter-Strike: Global Offensive (CS:GO) team.
The new team has experience in the competitive segment for working for Imperial until last year. According to GE news, the squad has Caio "zqk", Gustavo "SHOOWTiME", Daniel "danoco", Felipe "delboNi" and Cristopher "ckzao". The current coach is Matheus "Kaos".
It should be noted that the group said goodbye to the Imperial structure in the final stretch of 2021, which decided to hire Gabriel "FalleN" and other big names in eSports, from the Last Dance project. With Imperial, the group was already drawing a lot of attention in the Brazilian Counter-Strike: Global Offensive disputes.
Just in the month he left Imperial, after 24 months of competition for the organization, the club won the Good Game WP Circuit, CBCS Masters 2021 and Aorus League 2021 Season 4 titles.
"Very happy for this new challenge! We are now part of São Caetano Esports. Thank you for the trust in our work, we are going with everything in search of our goals this year and you can be sure that we will give 200% to represent this shirt", wrote SHOOWTiME in an Instagram post.
Entry of São Caetano in electronic sports
With a winning history and trying to restructure itself on the pitch, São Caetano decided to bet on eSports earlier this year, by closing a deal with a Free Fire team. This team will have the opportunity to play in Serie C of the Brazilian League (LBFF).
In an even bolder move, the club is directly managing its eSports department and agrees with the ex-Imperial quintet for CS:GO midfield commitments.
It should be noted that the eSports segment is on the rise in Brazil and abroad, being one of the most interesting markets for sports entities, bookmakers and other organizations. Therefore, the betting industry is creating new betting options to meet the demand of a highly engaged audience.