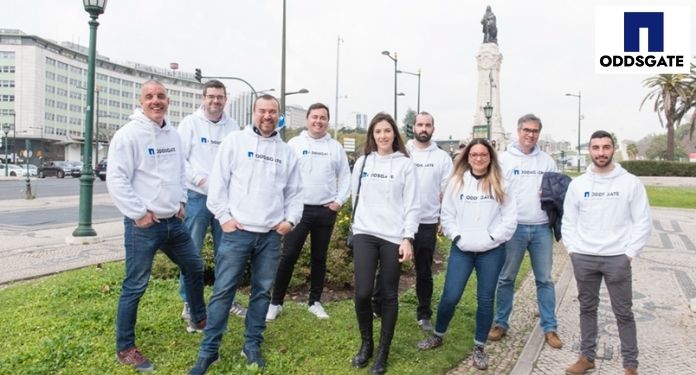 Oddsgate, an innovative B2B solution in the area of ​​eSports, announced the start of its activities in Portugal, also mentioning that it will hire up to 50 professionals in the area of ​​Marketing, Compliance and IT. The Portuguese Startup was founded in October 2021 by entrepreneur Paulo Lopes.
The company operates in the B2B segment and allows companies in the Media and Online Entertainment sector to offer a turnkey solution for some of the most popular content in eSports, such as:
League of Legends;
Counter-Strike: Global Offensive;
Overwatch;
Dota 2;
StarCraft;
King of Glory.
According to Startup, the eSports segment could be worth around US$1.86 billion in 2026, having reached US$691 million in 2019, a growth of 75% when compared to 2018.
The company – which intends to export 97% of its services in the next 2 years – provides software, data and an integrated portfolio, through results-sharing agreements for B2C operators.
The brand bets on innovation and on its technological solution, seeking to become a global supplier specialized in understanding, leveraging and profiting from data and statistics.
Oddsgate's products
The company's main products are: casinoGATE (casino aggregator module), funGATE (tournaments and engagement solutions for players) and novaGATE Core (gaming platform and control center).
The structure of Oddsgate allows video streaming of live eSports games and competitions 24 hours a day, 7 days a week, with more than 5,000 monthly events and various game modalities.
The goals of the Portuguese startup
In recent months Oddsgate has recruited 15 professionals located in Lisbon and Kiev and now intends to recruit up to 50 professionals. The investment that the startup will make will exceed US$ 3 million by the end of 2023, seeking to consolidate its own technology, developed in Portugal.
Countries with Portuguese as their mother tongue will be the main regions that will receive its commercial and marketing efforts. The company has already scheduled a 'roadshow' for March and April, with events in countries such as England, São Paulo, Macau and Luanda.
Paulo Lopes, Founder and General Manager of Oddsgate, said: "We want to leave a mark on our customers, on society and in Portuguese-speaking countries, guiding them in their digital transformation processes in the area of ​​entertainment technology".
"We want to be a player on a global scale in the area of ​​the "Sports Metaverse" and we will certainly be leaders in the offer and monetization of eSports within this segment".
"We are building a technology that is unique, from Portugal to the world, we have a solid team of highly specialized professionals and a renewed offer, focused on the areas of greatest value and growth in the Information Technology sector", concluded Lopes.
Learn more about Oddsgate
Oddsgate is a digital platform developer operating in the B2B segment, enabling user engagement and monetization across all eSports of the digital generation.
Its competence in innovation and digital transformation in the world of 'Sports Metaverse", focuses its offer on high-impact value propositions, paying attention to back-to-back solutions, with a remarkable segmentation that allows its customers to achieve important achievements.