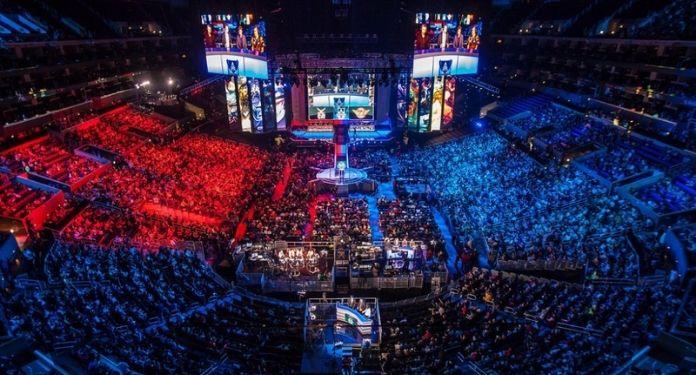 With the COVID-19 pandemic creating barriers in various sectors of society, sports and competitions came to an abrupt halt, preventing fans and players from enjoying the benefits of sports betting. But one area ended up expanding a lot in this period, eSports, creating a new exploration opportunity for the iGaming sector.
Betting companies have recognized this expansion of electronic gaming and are rushing to deal with the demanding situations that come with it.
Betway, for example, has reported a huge increase in sports betting, not just limited to classic sports like football, basketball or volleyball. Also focusing on electronic games such as League Of Legends, Counter Strike, FIFA, Fortnite, among others.
This was due to the North American sports betting market, where this segment increased after the Federal Supreme Court ruled that sports betting is a legal activity, in mid-2018.
The size of the existing market is $9.5 billion and could reach $37 billion by 2025, according to asset-control firm ARK Invest.
Another recent report by Market Insight Reports estimates that the sports market could reach a global price of more than US$13 billion by 2025, a significant improvement from the US$800 million it reached in 2019, before the start of the pandemic.
Sports betting in eSports
Now, when we talk about sports betting, it is possible to notice a connection between traditional sports and eSports.
Much of eSports betting is relatively straightforward, almost with the aim of opting for the winner of an adjustment or competition. This is different from what happens in real sports, where you can make a decision regarding who will take the first corner in a football game or the first 3 points in a basketball game.
But it looks like this is starting to change. Companies like Oddin are offering faster odds, allowing users to bet on more specific interactions during games, such as: who will win or lose their in-game life, the first team to win a certain number of rounds, accurate scores, etc.
The eSports bookmaker Oddin covers a variety of games but only offers live betting on the most famous titles such as League of Legends, Counter-Strike: Global Offensive and Dota 2. According to experts, around 95 % of eSports bets go to these games.
The production of eSports betting is also part of the business style of the company Fandom, which provides betting for corporations in the sports and eSports sector.
Fandom covers all major competitive games. In a recent interview, the company's CEO, David Vinokourov, said that one of the most demanding situations for corporations in this segment is realizing when a game still attracts the attention of the public and, therefore, of the players.
"There will soon be new games on the platforms, and it will be done faster and faster. This is precisely when the global ecosystem becomes more complicated and we want to be aware," Vinokourov said.
The young audience and irregular bets
There's also the fact that eSports enthusiasts and gamers tend to be younger than classic sports viewers, which means bookmakers want to keep an eye on younger punters while encouraging responsible gaming.
Titles like Overwatch and Fortnite have this challenge, according to Scott Burton, CEO of sports betting and eSports company FansUnite.
To get around this 'risk' of eSports, sports betting has been doing its best to track users and teach them about the dangers of overspending.
Sports betting company Rivalry, for example, has partnered with video game organizations to inform young audiences about legislation and betting. more productive practices, restricting the maximum amounts of bets in some of its services.