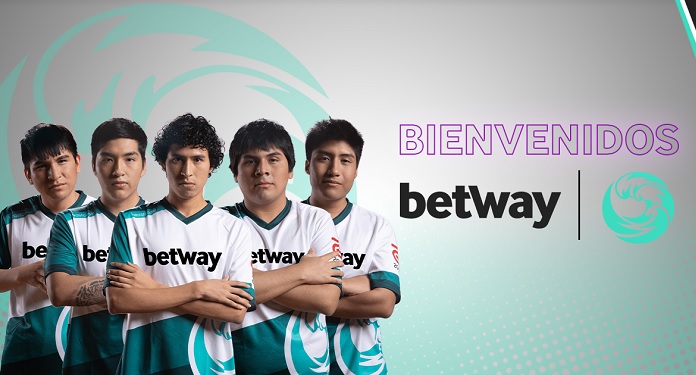 The leading global online gaming and betting brand Betway has announced a renewal with Peruvian Dota 2 team, Beastcoast. Over the course of the latest deal, the two companies worked together to deliver exclusive content to e-sports fans such as Illuminate; a talk show that featured Beastcoast influencers and players and also worked together on 'Betway Road To Beastcoast'.
The latter is an online DOTA2 tournament that has given winners an incredibly rare opportunity to play against the famous Beastcoast team. Beastcoast's 2021 season was one of the best for the team consisting of Chris Luck, K1, Scofield, Stinger and Wisper, who qualified for The International.
Betway and Beastcoast have also teamed up to give away some amazing prizes, including autographed Beastcoast T-shirts, and will continue to offer these unique items throughout 2022. Remembering that 2021 was an exciting year for Betway, which was crowned "eSports Operator of the Year" at the EGR and SBC awards.
Adam Savinson, on behalf of Betway eSports, said: "We are very proud to have signed an extension of our agreement with the legendary Beastcoast on the DOTA2 side. The eSports community in South America is growing year after year."
Savinson added, "And, it's great that we can continue to showcase our product to eSports fans through our epic partnership in Peru. It is a joy to work with the entire team at Beastcoast and we look forward to seeing what we can achieve together in 2022."
Brian Anderson of Beastcoast also expressed: "Beastcoast is excited to continue our longstanding partnership with Betway as it has proven to be the absolute leader in the very competitive sports betting industry.
"Betway has been able to establish its brand with ubiquity, remaining selective in its partnerships, of which we are honored to be a part. Together, we were able to collaborate on some really fun activations for our fans and we can't wait to share what's in store for the next chapter," Anderson concluded.
About Betway
Betway is part of the Super Group: the global digital company that provides world-class entertainment to the worldwide gambling and gaming community. The Super Group is the leading online sports betting and gambling business: Betway, a premier online sportsbook brand, and Spin, a multi-brand online casino offering.
The group is licensed in more than 20 jurisdictions, with leading positions in key markets in Europe, the Americas and Africa.
Betway is a member of industry-related bodies such as the International Betting Integrity Association (IBIA), iGaming European Network (iGEN), Independent Betting Adjudication Service (IBAS), Sports Wagering Integrity Monitoring Association (SWIMA) and Betting and Gaming Council (BGC ) and is certified to ISO 27001 through the trusted international testing agency eCOGRA.