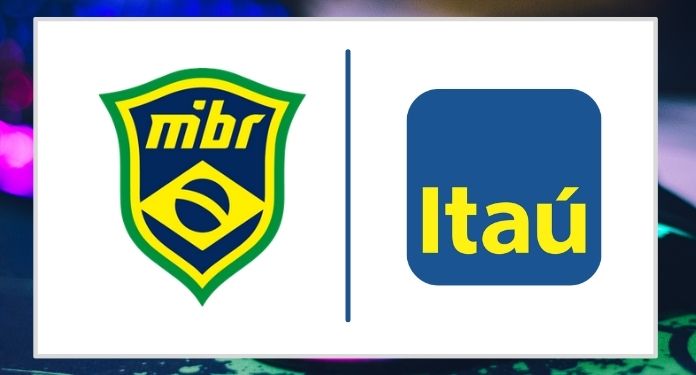 MIBR announced a sponsorship agreement with Banco Itaú. The Brazilian eSports team is the first to become world champion in 2006, in the Electronic Sports World Cup (ESWC).
The objective of the cooperation is to put the fan first, to work together to foresee a series of actions, focusing on the experience of those who accompany and support the eSports team.
To celebrate the agreement, which includes the CS:GO, CS:GO Female, CS:GO Academy and Rainbow 6 Siege team, a manifesto by rapper and poet Rincon Sapiência has already been released to the public.
The manifesto looked back at MIBR's entire trajectory, highlighted the team's values ​​and invited fans to revisit the team's history. Through the #issoMudaOGame platform, Itaú and MIBR will seek to impact and transform the ecosystem, giving visibility to the stories and passions of the team and its fans around the world.
The manifesto produced by the Druid agency is already being aired on both brands' digital channels and social networks.
This action is the first of a series of contents that will be disseminated in the most diverse ways in the long term. The focus will always be on the fan experience, highlighting the history of the team, players and fans in the current context.
Already inserted in the universe of games and with partnerships with players (such as Flakes Power) and Free Fire, Fortnite and CS:GO scenarios, Itaú sees the partnership with MIBR as the brand's definitive step in e-Sports.
Robson Harada, head of growth marketing at Itaú, said the following:
"A decade ago, MIBR won Brazil's first world title in e-Sports as champion of the Electronic Sports World Cup (ESWC) 2006, becoming the first tag to change the game."
"Being alongside one of the icons of the segment in Brazil and in the world is a great honor and complements our platform, which now supports one of the most competitive and traditional scenarios in e-Sports.
"In this way, the collaboration reinforces and amplifies the message of transformation that the brand proposes to make in the Brazilian CS:GO with a significant partner for the community", concludes Harada.