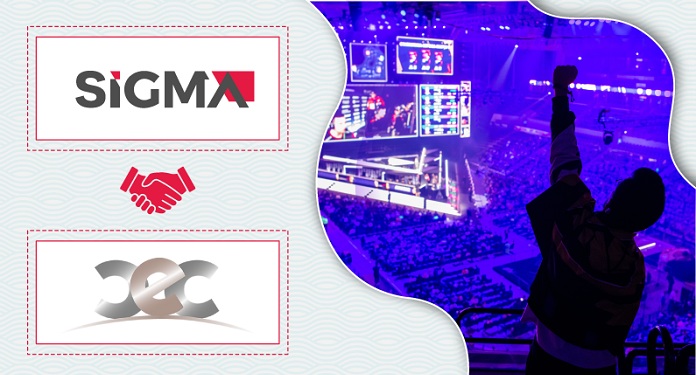 SiGMA has partnered with Casino eSports Conference (CeC) to produce a year-end eSports conference at SiGMA Europe. The event will be held as part of Malta Week, which will run from 16th to 18th November at the Malta Fairs and Convention Center (MFCC).
The conference, which will be chaired by the CeC, will feature four lectures by the best-known names in the industry and eight panel discussions focusing on key trends and topics driving the vertical.
"We are very excited to be working with our new partners, SiGMA Europe. Their passion is contagious and we at CEC appreciate and are deeply honored for the opportunity to work with like-minded people who see the need to assist and provide great seminars, webinars, networking and events for the industries we serve," stated Ari Fox.
CeC and SiGMA will also host a networking dinner in the evening after the meeting in Malta, which will cater to an exclusive audience from the e-sports segment.
SiGMA Group founder Eman Pulis said: "I am happy to have joined CeC, they are the benchmarks in eSports and casino betting. They will work with us to organize an important eSports conference in Malta during SiGMA Europe in November." .
Casino eSports Conference
The Casino eSports Conference or the CeC is a world class conference. Now in its fifth year, it is a B2B event held in Las Vegas for the casino and video game industries. The event at its core is about technology.
The conference starts with eSports and video games, which is why this integration is vital for the casino and gaming industry to attract a younger generation. The organization also seeks to expand the dialogue to include various technologies and their uses across all areas of the casino and iGaming industries.
About SiGMA Europe
SiGMA is a global event, positioned at the forefront of the gaming industry. The World Festival City has evolved since 2014 into the ultimate gaming showcase, operating on both the European and global scene.
In 2019, the SiGMA conference in Malta hosted a record 15,000 attendees from over 80 countries and over 400 sponsors and exhibitors, plus 200 industry-leading speakers. The event facilitates growth within the gaming sector, and has now become the biggest exhibition for the industry in Europe.