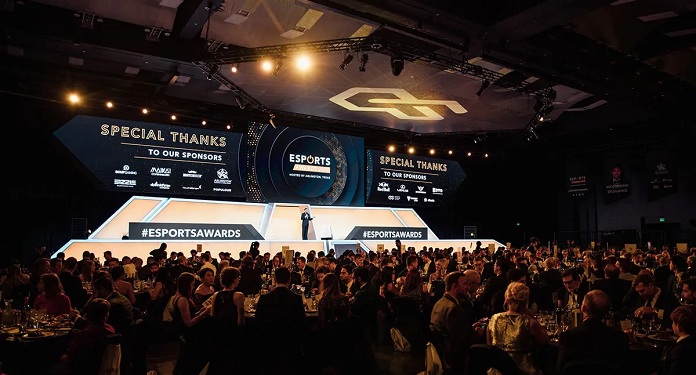 The Esports Awards, the most prestigious award on the eSports calendar, has just announced Make-A-Wish as its official charitable partner for 2021. , including charity auctions, live broadcasts, with other actions to be announced in the coming months.
This year, the Esports Awards will return to Esports Stadium Arlington, in the US state of Texas, on November 20, where it will celebrate the main players involved in the electronic sports industry.
Esports Awards will promote charity campaign
The Esports Awards will run a charity campaign in preparation for the awards to encourage your community to help raise funds for Make-A-Wish. "When Make-A-Wish explained that gaming-related wishes increased, we knew we wanted to help facilitate as many wishes as possible," said Michael Ashford, CEO of the Esports Awards.
Ashford continued: "Esports Awards aim to bring the eSports community and the gaming industry under one roof and we look forward to offering these incredibly brave young people a fantastic experience and opportunity to meet their heroes. We have a lot of plans for the coming months and we hope to help raise as much funds as we can."
Luciano Manzo, President and CEO of Make-A-Wish International, also spoke about the agreement signed with the award. "This collaboration with the Esports Awards came at an opportune time as we saw an exponential increase in gaming-related desires during the pandemic."
Manzo added: "We are delighted to be working with the Esports Awards to bring hope, strength and joy to our wishful children around the world. Together, we are one step closer to being able to fulfill every child's wish".
eSports market growth
In fact, the electronic sports industry has been growing significantly in recent years. Newzoo, a company specialized in the eSports market, estimates that the medium should surpass the 6 billion reais mark this year.
Also according to Newzoo, the perspective is for the market to keep the pace of expansion above 10% until 2024. Therefore, bookmakers are showing increasing interest and investing to diversify betting options and meet the demand of millions of enthusiasts, who want to interact and bet on their favorite teams.