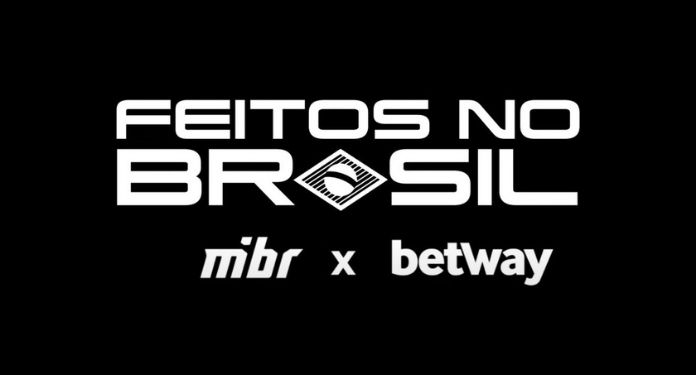 Betway supported the launch of the "Feitos no Brasil" player recognition and development program for MIBR, aiming to strengthen the organization's CS:GO foundation.
From July to August, MIBR will organize Betway-sponsored player experimentation events, with the aim of finding the best Brazilian talent on CS:GO.
As MIBR's oldest sponsor to date, the brand helped franchise founder and trainer Ricardo 'DEAD' Sinigaglia resurrect the professional organization in 2018.
The "Feitos no Brasil" academy is led by Brazilian veterans, Renato 'Nak' Nakano and Henrique 'Rikz' Waku, who were in charge of looking after MIBR's future talent resources.
Focus on professional development in eSports
Supporting the MIBR Academy, Betway highlighted its commitment to the professional development of eSport, in which the bookmaker serves as the main sponsor of G2 Esports, FURIA and PSG Esports, among others.
Betway Esports Director Adam Savinson highlighted the importance of the project in helping MIBR beyond its commercial obligations.
"Brazil has such an incredible pool of talent at CS:GO and we are really proud to support Betway's search for the next big star with 'Feitos no Brasil'," commented Savinson.
About Betway
Betway is part of the Super Group, a digital company that provides top-notch entertainment to the gambling and gaming community around the world.
The group also controls the core businesses of Betway and Spin, a multi-brand online casino company, with licenses in more than 20 jurisdictions, in a leading position in relevant markets in Africa, the Americas and Europe.
The brand is a reference in the entertainment area due to innovative sports betting, casinos and eSports betting. Created in 2006, the company operates in several regulated online markets and strives to provide a personalized and fun betting experience to its players.