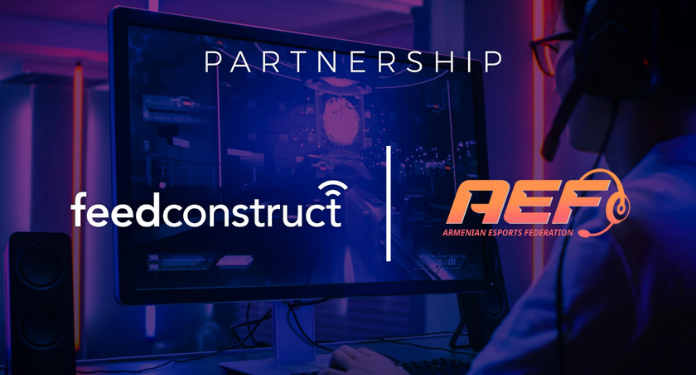 As part of the cooperation between FeedConstruct and the Armenian eSports Federation (AEF), FeedConstruct assumes its exclusive role in covering the EILAT 2021 live video streams with PES 2021 and Tekken 7.
Athletes from 85 nations are ready to begin their quest for gold, silver and bronze medals during the EILAT 2021 national qualifiers.
The 13th IESF eSports World Championship, EILAT 2021, will see athletes competing for national glory in DOTA 2, CS:GO, Tekken 7 and eFootball PES Series.
"FeedConstruct is beyond enthusiasm to witness the growth of eSports and see athletes from the scene competing to win a place in the biggest IESF event to date. We wish everyone good luck and hope to contribute to the development of responsible gaming in Armenia" , said George Arabatlian, Head of FeedConstruct.
About FeedConstruct
FeedConstruct is a digital content provider offering real-time data feed solutions perfectly tailored to capture and entertain any audience.
Among the solutions is the Friendship platform, an exclusive offer for federations and sporting content providers that allows the delivery of event streaming to more than 300 betting operators.
In addition, the company has data feed services that help its partners to improve their market offerings or to enrich and develop the existing ones, and also carries out the work of broadcasting live sports video.
About AEF
The Armenian eSports Federation relaunched its activity in 2021, with the aim of popularizing and developing eSports as much as possible in the country's scenario.
The federation's aim is to help as many Armenian athletes as possible to play on the world's electronic sports platforms and gain fame. The federation believes its activities will allow many people to see and build their future in Esports.