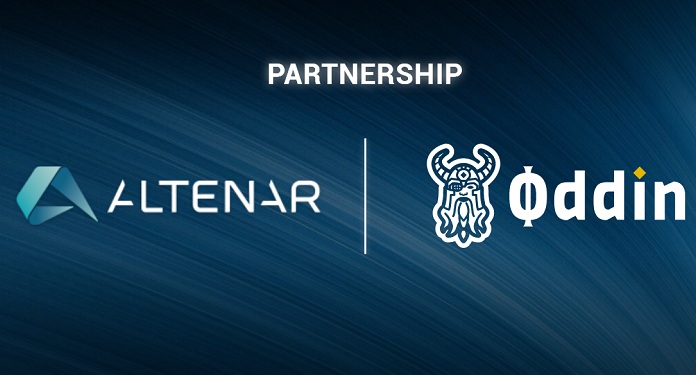 Oddin's eSports odds feed will be made available to Altenar and its sportsbook customers as part of a new partnership between the two companies.
Altenar has confirmed that this feed, which features live streaming, multiple live markets and over 80% uptime from a wide coverage of e-sports tournaments, is the latest 'premium quality data feed' to be integrated with your in-house developed sports betting software.
"The eSports phenomenon is global. We work with several operators from very different regions. However, we received many requests for a more attractive eSports offer. We were very lucky to find a partner like Oddin," said Altenar CEO Stanislav Silin.
Silin added: "Their product is ready to offer a very competitive live betting offer. Our customers can't wait to connect Oddin's odds feed to Counter-Strike, League of Legends or Dota 2. This will be a step change that will help them attract 'millennials' to their sportsbook."
Marek Suchar, Head of Partnerships at Oddin, also spoke about the agreement: "We are delighted to continue our global expansion. Partnering with industry leaders like Altenar is great news for us and the sports betting industry in general."
Suchar concluded: "More and more operators will have the chance to offer a truly immersive sports betting experience to their customers. Sports betting is expected to play a key role in the industry in the coming years and great partnerships like this are just the beginning."
About Altenar
Altenar is a betting service provider for licensed gaming operators. Ranging from software offerings to providing a range of sports betting platforms, the company offers proven stability along with flexible, personalized service. The software is developed in-house, although it is powered by premium quality data feeds.