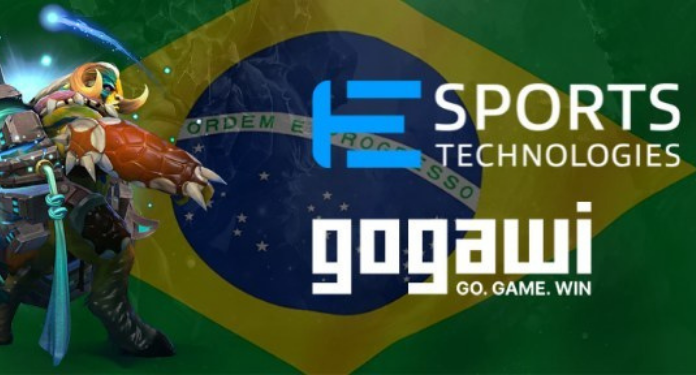 Esports Technologies, the world's leading provider of advanced sports betting products and technology, today announced the launch of its international consumer platform, Gogawi, in Brazil.
Gogawi.com, which recently also launched in Japan and Thailand, is an immersive platform that offers betting on major tournaments and sports matches with industry-leading odds.
It is believed that Gogawi will bring to the Brazilian market a powerful and dynamic platform built for betting on eSports, which should become one of the most popular sports categories in the country in the coming years.
Tournaments and competitions featuring the best teams and players can be played for big cash prizes in games like League of Legends, CO:GO, Dota 2, FIFA 21, and Call of Duty. At Gogawi.com, fans and bettors in Brazil can now watch matches, view odds and place bets in real time.
A big market for Gogawi
Brazil – the largest country in Latin America by population – represents Gogawi's first introduction into the Latin American market, selected for its fast-growing eSports fan base and interest in iGaming. According to the 19th PwC Global Entertainment Survey, Brazil is the main gaming market in Latin America, ranked 13th in the world.
Throughout the pandemic, the country's sports sector has soared and is expected to continue growing rapidly, with total gaming revenue projected to reach $1.17 billion by 2023. iGaming licensing, the iGaming industry in Brazil could reach US$ 101 billion by 2024, according to BtoBet.
Aaron Speach, CEO of Esports Technologies, said: "Brazil is on the precipice of becoming an eSports betting giant, and as such I am delighted to see Gogawi available to Brazilian fans and gamblers. The eSports scene has taken off in Brazil , with a record number of people watching major tournaments and competitions, such as the League of Legends Brazilian Championship."
"With this increase in fan popularity and engagement, we are excited to bring an innovative and dynamic layer of engagement to eSports competitions in Brazil, giving fans a chance to win from it as well."
Esports Technologies re-launched Gogawi in March 2021. One of the platform's many key updates is its partnership with Apcopay, Astropay and CoinDirect payment services solutions, all with the aim of offering more deposit and withdrawal options and targeting payment times. faster settlement.