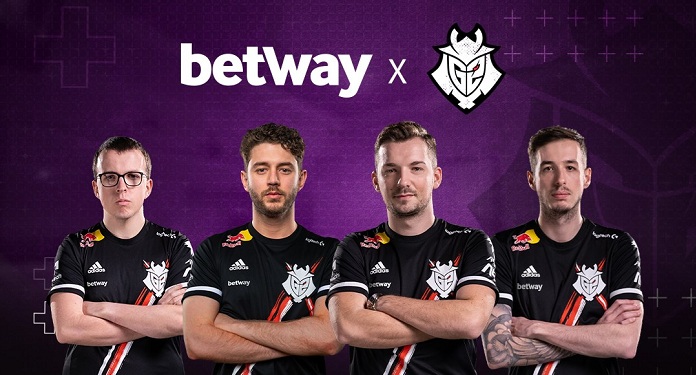 Online bookmaker, Betway has just closed yet another worldwide partnership with a leading electronic sports team in the industry, G2 Esports. The agreement will make the two organizations work together to develop a series of differentiated experiences and unique opportunities for both fans and the sports community.
Since its inception in 2015, the eSports team has prospered and is currently considered one of the top names in entertainment in the competitive segment. That's because G2 has some of the top professional players on the planet.
Betway and G2 promise special actions for fans
In addition to cooperating in new social media promotional campaigns that will spur increased engagement across multiple channels, the two pioneering brands will provide fans with action-packed exhibition games, immersive live streams, exclusive video material and many prize draws.
"It's a spectacular day for G2. Betway is a leading sports company and partnering with such a prominent sports company brings the world of traditional sports and electronic sport even closer together," said Carlos 'Ocelote' Rodriguez, founder of G2 Sports.
Rodriguez added: "We love to produce exciting content and partnering with Betway will allow us to produce great and engaging work with top players. Betway has been fantastic in ensuring that we can showcase all the attributes of the G2 brand in everything we do together, and I can guarantee that we will have a lot of fun over the next few years."
Adam Savinson, representing the bookmaker's eSports department, said: "Betway is very proud to bring one of the world's largest and most iconic eSports organizations to its market-leading sponsorship portfolio. the G2 team is a remarkable partnership for us and will allow us to bring together millions of passionate fans through collaborative content and planned actions throughout the year."
ESports betting boom
Betway has closed yet another deal with one of today's leading e-sports teams, which underscores the industry's unprecedented period of growth. In recent years, eSports has been attracting a content-hungry audience that seeks to be close to the action by betting on their favorite teams during official tournaments of all kinds.