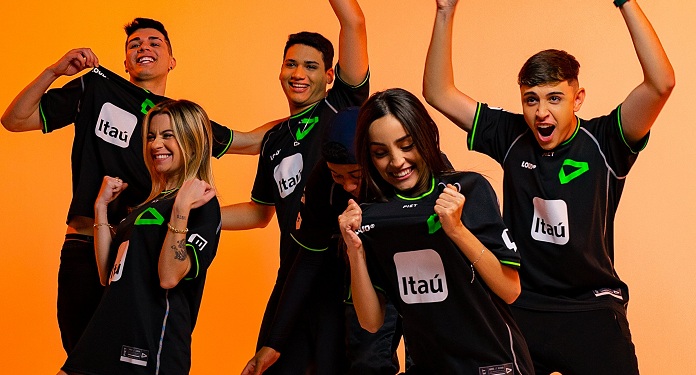 One of the leading eSports teams in Latin America, LOUD announced an agreement with Itaú Unibanco. The partner arrives at a period in which the financial institution's strategy is focused on the universe of electronic sports, which is on the rise in the country.
With the formalization of sponsorship, the bank's brand will become part of the uniforms of the team members. "We believe that this partnership can help to break paradigms and impact the lives of many people, that's why we have co-created with LOUD and we are very proud of the project that we are putting into practice", stressed Robson Harada, from Itaú.
According to the co-founder of the eSports team, Bruno Bittencout, this cooperation offers new possibilities not only for LOUD, but for the entire segment. "Our partnership aims to have the highest quality, convenience and rewards of a broader relationship that can bring significant value to our community," he said.
Agreement with LOUD enhances action "IssoMudaoGame"
With the arrival of Itaú in the electronic sports segment, the institution is also promoting the action "IssoMudaoGame", which wants to show the relevance of games with posts and specific content on digital channels.
According to a report on the GKPB website, the campaign video features members of LOUD and Hero Base, another Itaú partner organization. The film has already been released on the bank's social networks.
"The video shows how these young people managed to evolve professionally and as people through e-sports. Unlike what happens with athletes of mass sports, many of them are not known to the general public, but they are heroes for many people ", pointed out Robson Harada.
E-sports betting growth
According to a study by SuperData, Nilsen's entertainment analytics department, the gaming segment registered a 12% increase in 2020. As a result, the sector had revenues of US $ 126.6 billion last year, 12% above the performance of 2019. That is, the market is undergoing an accelerated expansion.
And the involvement of one of the main banks in the country in the competitive scene further highlights this growth. For this reason, many bookmakers are turning to eSports and expanding the betting options to serve an audience eager for news and interaction with their favorite teams and players.