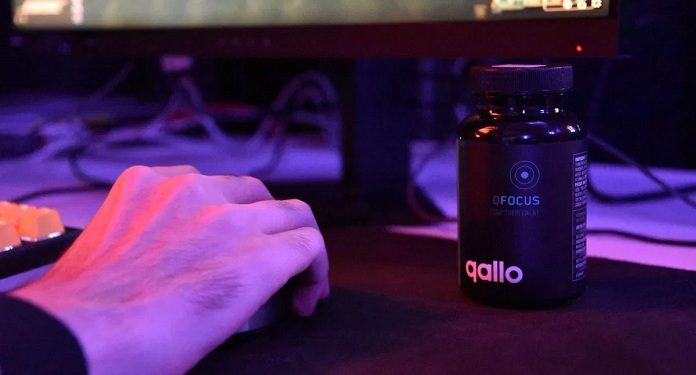 Qallo is a Belgian brand linked to the eSports sector with a focus on new healthy gaming supplements. The company places an emphasis on the health and science of its products. The company recently announced its eSports Performance System, publishing an article on how it prepared Sector One to achieve maximum performance.
The team participated in a 10-day training to prepare for the Belgian national championship League of Legends in October 2020. This preparation took place at the new Qallo Esports Performance Center. In the competition, the team dominated and secured the title.
Now, the company has released a $ 1.3 million investment round to further expand its business. The plan is bold: to allow all eSports athletes to reach their maximum potential.
The eSports Performance System was based on six improvement blocks: game training, sleep and recovery, physical exercise and mobility, nutrition, mental resilience and well-being and team dynamics. Qallo took advantage of the insights and best practices from both the virtual sports landscape and traditional sports.
Qallo co-founder stressed the importance of physical and mental preparation
Niels 'Super1Fly' Peetermans, one of the company's co-founders, is an ultrathlete and went on a 500 km bike ride in less than 24 hours. "The information available on eSports performance is very limited."
Peetermans added: "In regular sports, there is a lot of accessible content on training schedules, diets, supplements, etc. In eSports, there is a huge knowledge gap between the top 1% and the rest of the athletes. We want to fill that gap ".
In addition, Qallo launched healthy gaming supplements to improve focus (QFocus) and optimize sleep (QSleep). "Adequate sleep and mental concentration are the foundation for performance in the game. This is the reason why we started with QFocus and QSleep in our product line ", he stressed.
Tibo 'Nissa' Nijs, analyst and assistant coach, also spoke. "The training helped us get the advantage we needed to win the finals in Belgium, all of our players could increase the pace and the Qallo people did an incredible job preparing us."
Thus, physical and mental health are often overlooked. However, these topics are gaining more and more space. LoL player Kevin 'Professor Akali' Payaam Maroufkhani agrees.
"As someone who can spend 8 to 12 hours a day sitting at the computer, I realized something important. Staying healthy is essential to success. It is essential to have a clear line of thought, leading to better decisions in video games. Without staying healthy, you will easily fall into a bad pattern. Prioritize your health, "he said.
ESports Betting
All of Qallo's commitment to preparing its players physically and mentally to achieve maximum performance demonstrates that the eSports segment is increasingly relevant and drawing attention at a global level.
Since 2020, video game enthusiasts have been eager for statistics and content about their favorite players and teams to place bets on official tournaments.