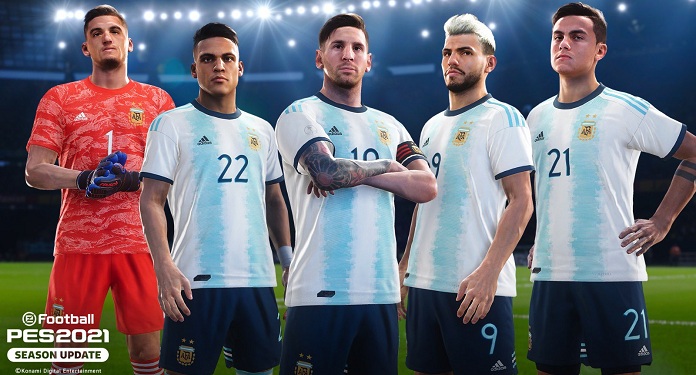 Konami Digital Entertainment closed an agreement with the Argentine Football Association (AFA), becoming an "official video game partner". The AFA hopes that the Argentine national team will be one of the main players in the popular football game, eFootball PES 2021 (PES 2021).
According to the new contract, the commercial agreement covers numerous marketing actions. The first action was the release of an official video presenting the partnership on social networks.
AFA wants to increase contact with young audiences
"We are delighted to announce this new agreement with Konami, one of the largest video game companies in the world. Since we took over this management, we have been focusing a lot on AFA's digital development and everything related to eSports ", affirmed the AFA president, Claudio Tapia, president.
He detailed: "We know that these agreements are very important to position our brand in the world and, especially, with the younger audience, who consumes these games and finds a way to feel close to the Argentine team. Within our global expansion strategy, this agreement allows us to continue to grow ".
As such, Konami will be able to use the AFA logo and classic items in campaigns around the world to promote its game franchise. "We are very excited about our future together," added Takayuki Kubo, Konami's president.
Kubo also stressed that "we will work together and explore the different ways to leverage our experience and enormous global reach to set a new standard in delivering content and immersion in football to our respective fan bases around the world".
Increase in eSports bets
AFA's concern with expanding its relationship with young audiences and electronic sports fans serves to prove how the segment is undergoing an unprecedented growth process in 2020.
Even though the pandemic and the paralysis of traditional sports modalities have accelerated this process, the public's interest in betting on eSports gives signs of being something of no return.
After all, this newcomer audience is increasingly willing to consume content related to the sector, even with the return of most conventional sports, such as football, basketball, American football, volleyball, Formula 1, among others.