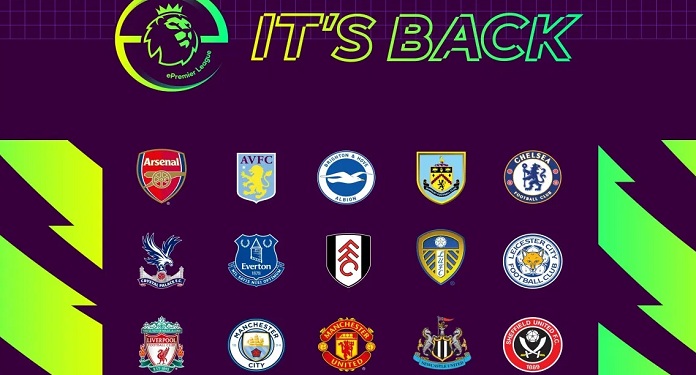 The Premier League and Electronic Arts are launching the third season of the ePremier League. The competition in the football simulator gives players in the UK the opportunity to win the English Championship title with their favorite team.
Registration starts on December 3 and the process continues with an online qualification in January. Club qualifiers are scheduled to take place between February 15 and March 3, while the live finals are scheduled for March and April.
Evolution of the ePremier League
The finals will again be broadcast live on Sky Sports, Premier League and EA SPORTS FIFA Twitch. In the last two seasons, the decisions reached more than 22 million viewers.
Premier League commercial director Will Brass said: "EA SPORTS FIFA games are one of the main ways in which fans around the world can interact with Premier League clubs and players. We look forward to another edition of the ePremier League, after the first two seasons offer exciting entertainment ".
Brass added: "The ePremier League is a great platform for players of all abilities and a real mix of talent has advanced to the final tournament stages so far. This includes some of the most successful professional players in the world and relatively inexperienced players who have proven they can face the best. "
The last edition was won by Watford FC's Thomas 'Hashtag Tom' Leese, after the first tournament was won by Xbox One No. 1 player Donovan 'Fnatic Tekkz' Hunt, on behalf of Liverpool FC.
Hashtag Tom said: "It meant a lot to me to be crowned the 2019/20 ePremier League champion, as it is one of the most prestigious tournaments on the FIFA professional circuit and it was the first major trophy of my career".
The competition is open to UK residents aged 16 and over and will take place again on PlayStation 4 and Xbox One. The winner will take home the trophy and a share of the £ 40,000 prize pool.
E-sports boom in 2020
FIFA Deputy Commissioner Sam Turkbas said: "The popularity of EA SPORTS sports sports is getting the biggest boost ever. And the ePremier League gives competitors the opportunity to make their dreams come true, representing one of their favorite clubs on the virtual field ".
In addition, the ePremier League evolved during the 2019/20 season, with the introduction of the ePL Invitational tournament while football was suspended due to the new coronavirus pandemic.
As such, players from professional teams and other celebrities competed on behalf of the 20 English Premier League participants in an online competition.
Two editions of the tournament were broadcast on five continents, with then Wolverhampton Wanderers player Diogo Jota and James Maddison of Leicester City crowned champions.
With the shutdown of traditional modalities due to COVID-19, eSports grew in a surprising way with an audience eager for unprecedented live content. And the sector was also much more adapted to continue its events remotely, something that caught the attention of bookmakers around the world.