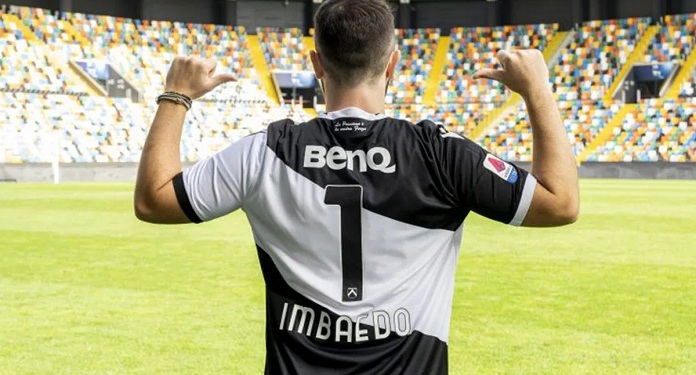 BenQ Italy signed a new partnership with the Udinese eSports team, which is part of the traditional football club Udinese.
According to the contract, BenQ will provide players with the new MOBIUZ EX2510 and EX2710 monitors. In addition, all official tournaments will be held at the Dacia Arena.

"In February 2020 we decided to enter the world of eSports, starting from three fundamental aspects interconnected: the creation of a community of players, the development of young talents and the organization of gaming events at Dacia Arena", said Stefano Campoccia, the vice President of Udinese.
He added: "Despite the difficulties of this moment, in recent months we have made progress and the results are proof of that. The partnership with a company like BenQ is a source of pride for our team and now we are preparing with enthusiasm for the first edition of eSerie A Tim ".
Giacomo Rocchi, the director of Sales and Marketing for BenQ in Italy, also spoke about the agreement with the traditional club. "BenQ's partnership with Udinese eSports is a very prestigious milestone for our company".
Rocchi also stressed that "we have been successfully operating in this area for some time and we can supply our new MOBIUZ monitors, equipped with the most advanced technology available on the market, which will allow us to maximize the performance of the Udinese eSports team and tournaments at Arena Dacia" .
During the disputes, players will have at their disposal a dedicated MOBIUZ monitor, a PS4 console and soundproof headphones. The equipment is developed aiming at a highly immersive gaming experience, with improvements in terms of image, sound and control.
Udinese in the Italian Championship
If the club is partnering in an industry as promising as e-sports, performance on the pitch is slightly below expectations. Udinese are in the penultimate position of the Italian Championship with 4 points from 7 games with 1 win, 1 draw and 5 losses.