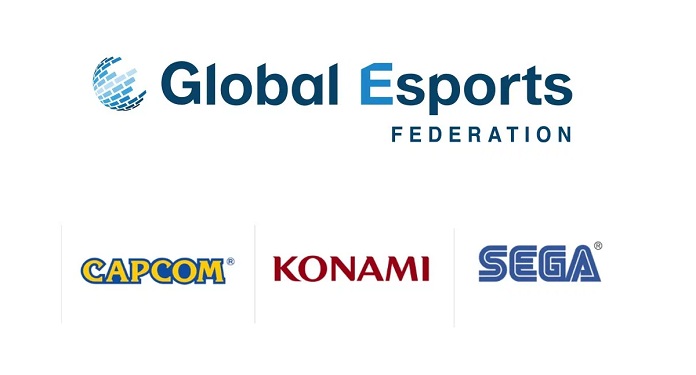 The Global Esports Federation closed historic deals with world-renowned players. As such, Capcom, Konami and Sega are the new members of the GEF and the recently created Council of Developers and Editors (PDAC).
"Nine months ago, the Global Esports Federation was established with the ambition to bring together the global electronic sports community. Our mission is to bring together the various stakeholders on a global and inclusive platform, "said Chris Chan, president of the Global Esports Federation.
"As we grow, we continue to listen and adapt. We recognize the fundamental importance of publishers and developers in the world and welcome Capcom, Konami and Sega as members of the GEF and PDAC. We hope to set the path for an even brighter future, together ".
Companies join the GEF to help grow the global eSports community. In addition, the PDAC works side by side with the GEF to facilitate information sharing, learning opportunities and strategic initiatives for the sector.
Company representatives value partnership with Global Esports Federation
Haruhiro Tsujimoto, the president of Capcom, said: "eSports have experienced explosive growth in recent years, but the system is still quite fragmented. Capcom is excited to join the Global Esports Federation to bring stakeholders together and develop on a sustainable path worldwide. "
"The world is taking over discovering our segment and, collectively, we are witnessing the tremendous growth of electronic sports on a large scale," said Hideki Hayakawa, president and representative of Konami.
Hayakawa added: "Konami is honored to join the Global Esports Federation, and together, we will work to accelerate the understanding and acceptance of the benefits, possibilities and pleasure that e-sports bring to billions of people around the world."
Hideki Okamura, Sega's president, also spoke publicly about the deal. "Esports are exciting and infinitely promising. Sega shares the same vision of the federation ".
According to Okamura, the ideal is "to take advantage of technology for good and to explore new opportunities, particularly where sport meets electronic sports; bringing the community together through #worldconnected ".