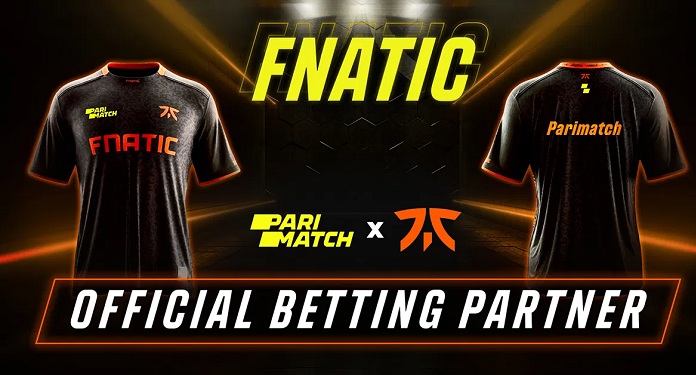 Global technology and betting company Parimatch announced the launch of a two-year global partnership with Fnatic, an electronic sports organization that has won more than 200 championships in 30 different sports over the past decade.
"This partnership with Fnatic is another example of strengthening Parimatch's ties with the international electronic sports community. But this is the first time that we can consider ourselves partners with a truly global brand with more than 15 years of history ", said Stepan Shulga, director of eSports at Parimatch.
Shulga added: "This year has been extremely challenging for the sporting world. And, at Parimatch, we focus on seizing opportunities while maintaining our strategy of promoting electronic sport and sport as two champions in the entertainment industry, with audiences with similar passions and interests ".
Parimatch will become the official betting partner of the CS: GO team, joining some of the most famous brands that have collaborated with Fnatic. Through this association, the brand will appear on the official uniforms of the CS: GO team and during competitions.
Founded in 2004, Fnatic has evolved from its eSports team to an entertainment channel that expands the reach of players and creators. The company connects with the public through collaboration with brands and providing content, experiences and activations.
Parimatch will develop specific content for social platforms
As such, Fnatic and Parimatch will collaborate to create exclusive content for social media and YouTube. Reaching a combined audience of more than 15 million esports fans worldwide.
"At Fnatic, we see sports betting as an impactful way to enhance the overall e-sports experience, when done responsibly," said Sam Mathews, founder and CEO of Fnatic.
For Mathews, the agreement could boost the visibility of eSports worldwide. "We are proud to partner with an innovative global brand like Parimatch. We hope to collaborate to increase the visibility of electronic sports around the world ", he concluded.