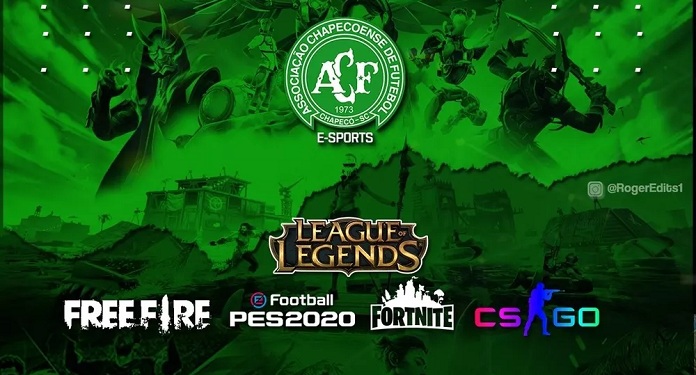 The Brazilian soccer club, Chapecoense announced that it will start investing in the electronic games market. This is because the team from the West of Santa Catarina will form teams to compete in championships in five categories.
Therefore, Chape will have representatives in League of Legends, Free Fire, PES (Pro Evolution Soccer), Fortnite and Counter-Strike: Global Offensive. Apparently, the club will gather 15 competitors to join eSports.
This Chapecoense decision comes through cooperation with a group with the management of three partners: Guilherme Alarico, Thiago Ramos de Abreu Mariante and Gerson Paula Farias da Silva.
Além disso, a diretoria do clube de futebol afirmou que não terá despesas com essa nova representação. Já que a operação envolverá somente o licenciamento de marca e imagem. Portanto, a Chape vai receber partes dos lucros em premiações.
"Chape is one of the biggest clubs in the country, a brand with a lot of commercial potential, I believe it will be a successful partnership, which will bring good results to both parties", said Guilherme Alarico, one of the creators of the project.
Chapecoense in the eSports
Chapecoense enters the electronic sports sector at a time of rise. Because eSports were hardly affected by the social distance measures taken to contain the new Coronavirus pandemic
Around the world, this market is growing rapidly and arousing the interests of the most varied sectors, brands and companies. In addition to the Santa Catarina team, some other Brazilian clubs are already investing in electronic games both on their own and in a partner system, as announced by Verdão do Oeste.
While preparing for this new onslaught, Chapecoense is qualified for the final of the Santa Catarina Championship and aims to access the Brazilian Championship Series A on the field.