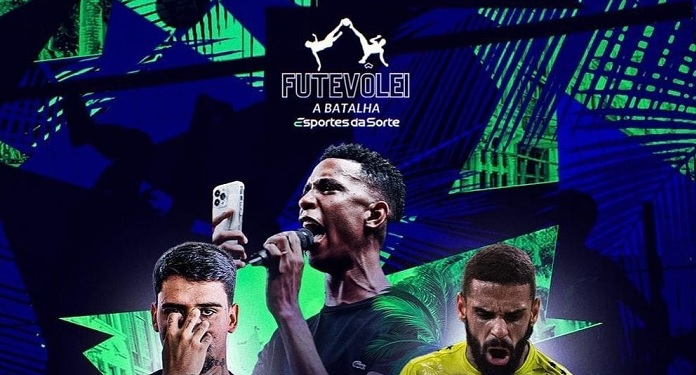 The Batalha Esportes da Sorte de Futevôlei, which will have disputes over five dates, begins this Monday, the 20th. The competition features a tournament for amateurs and competition between athletes from the male and female divisions.
In the pro adult category, the duel is worth the belt. The first stage will be held in Recife (PE), in a sports complex set up at Posto 81.
World champions
For this first dispute, the winner of the belt will emerge in a duel of world champions, between the pairs Sandrey and Franklin against Tavinho and Guilherme.
The confrontation will also be voiced by Ney Silva, who became famous with narrations in "X1" mode confrontations, including participation in X1 Brazil Combate. Furthermore, the announcer will be in the last stage of the challenge, which returns to Recife on December 20th.
In addition to holding the naming rights, Esportes da Sorte will also have a promoter distributing gifts during the event. To guarantee presence, entry will be released through a deposit of R$10 on the Esportes da Sorte platform.
The gates will open at 5pm and the first preliminary will take place at 6:30pm. Afterwards, the second preliminary will be at 7:30 pm, and the main game, at 8:15 pm.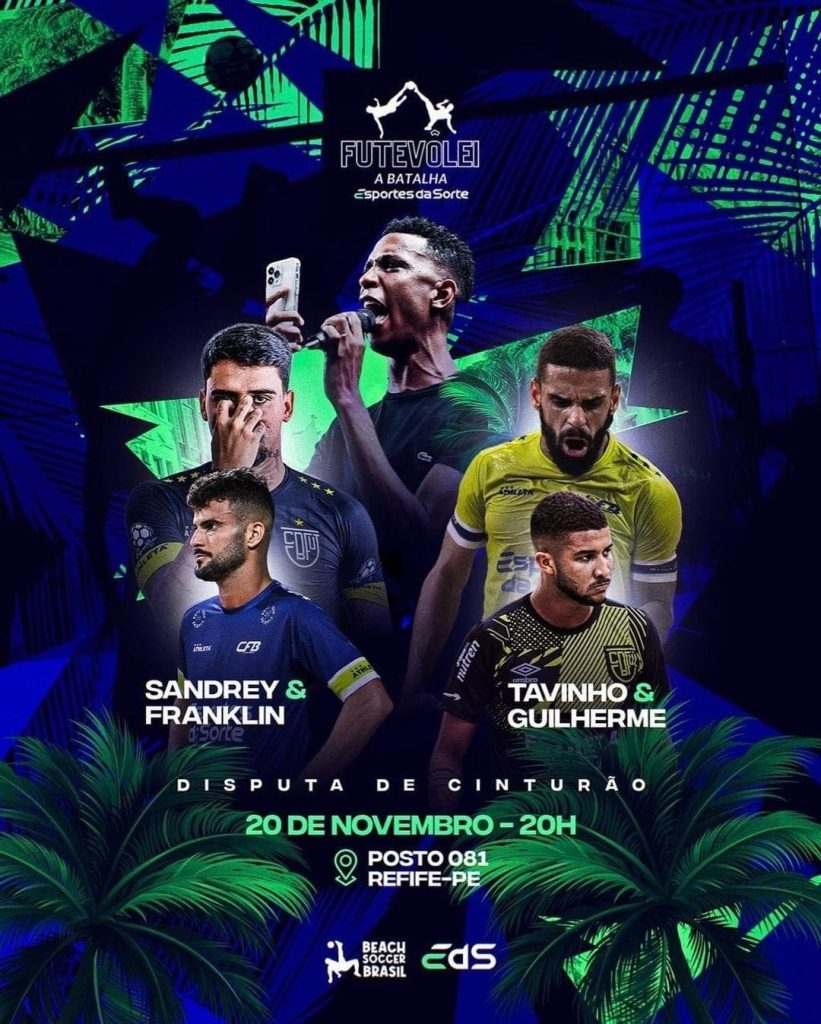 Upcoming dates for the Batalha Esportes da Sorte de Futevôlei
Before returning to the capital of Pernambuco, Batalha will pass through three other Brazilian capitals:
December 10th: Curitiba (PR)
December 16: Florianópolis (SC)
December 17th: Rio de Janeiro (RJ)
About Esportes da Sorte
Esportes da Sorte sponsors major national football clubs such as Athletico-PR, Bahia, Goiás, Grêmio, ABC, América-RN, Guarani-SP, Londrina, Novorizontino, Vila Nova-GO, among others.
It has partnerships with Copa São Paulo, Campeonato Paulista and X1 Brazil Combate, the largest one-to-one event in Brazil.
In the entertainment sector, the company has ties with the actor and digital influencer Carlinhos Maia, the influencer Deolane Bezerra, the influencer Virginia, the singer Zé Felipe, the influencer Cristian Bell, among others.