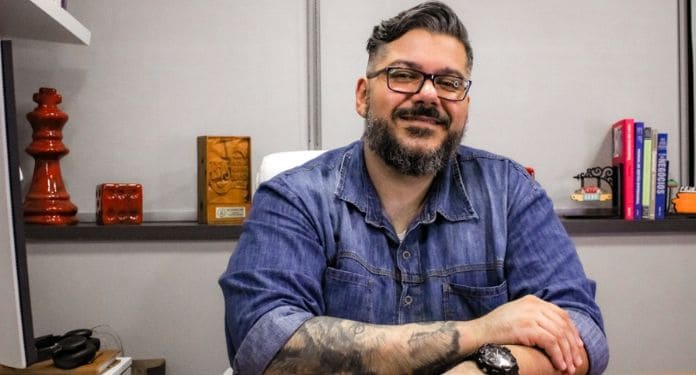 Have you heard about Beacon technology? Lately, it has been gaining prominence in several industries, including the betting and gaming market.
In fact, the beacon aims to transform the way customers interact with betting companies around the world.
For example: imagine that you are returning home from work, passing by a stadium and your cell phone ringing, it displays the following message: "Your team (here you replace it with the name of your favorite team, ok?) is playing today at night! Bet on him now with special odds on the sensational Brazilian Championship duel". It sounds futuristic, but it already exists.
Beacons are small devices that emit short-range radio signals to nearby mobile devices, such as smartphones and tablets. These signals can be used to send information, notifications and other relevant messages to users.
In the betting market, beacons have been used to improve the user experience in casinos, horse racing tracks, automobiles and other places where events involving betting take place.
They are able to send personalized notifications to users who are close to a certain area, such as a game, a sporting event or even a specific slot machine inside a land-based casino.
Furthermore, beacons can be used to provide useful information to users, such as updated scores, betting odds and any other relevant content.
They can also help users find their way around a casino, stadium or track by showing the shortest route to reach a certain area. Sensational, isn't it?
And that's not all. The technology can be used to improve security at gambling venues. They can alert users when they are approaching a restricted area, such as a cashier or security area. This can help prevent theft or fraud.
While beacons are currently used primarily in physical betting venues, the technology can also be applied in the online betting segment.
They can send personalized notifications to users who visit a certain betting site. Through beacons, websites can provide real-time information about sporting events, such as scores, odds, and any relevant content about betting, games, athletes, in short, anything that is interesting to the public.
However, as in any other industry, the use of beacons also entails some privacy challenges and concerns.
Users may feel intruded or annoyed by constant notifications, especially if they haven't explicitly requested them. Therefore, it is critical that companies using beacons conduct their actions with care and respect for the public's privacy.
Finally, it seems that beacon technology has the potential to significantly improve the user experience in our betting and gaming market, both for the world of online platforms and in physical locations.
With all this, marketing in the games segment must diversify and offer an increasingly closer and interactive experience to the public. Did you like the theme? Then we can talk more about these and other topics.