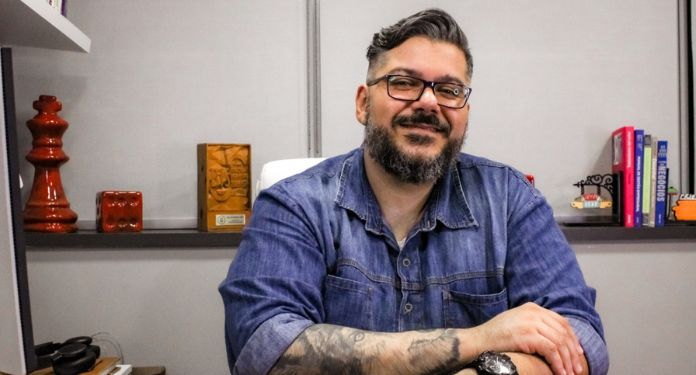 The online gaming industry is a highly competitive market, with more and more players fighting for a piece of the (generous) pie. To stand out among so many competitors, it is obviously important that the operation offers what the customer really wants.
When you diversify your website's menu, you can increase traffic, customer loyalty, and overall operation revenue. But I'm not just talking about variety. But yes, about offering diversification, with market intelligence, which is quite different.
So let's talk about some important points to consider when we talk about diversified products and services.
Bring diverse games and markets, but with intelligence
Offering a good range of betting options is really interesting. Including sports betting, online games, poker, among others ends up attracting different audiences.
All this demonstrates that the site can cater to a wider range of player interests and preferences.
In practice, not everyone is just into sports betting. Thus, alternatives such as crash games, instant games, lotteries and others have attracted a lot of customer attention.
That is why it is so important to partner with good game providers and betting platforms. This way, you can count on an attractive portfolio of games, without the need to develop all the content internally.
However, it is important to remember that product diversification must be done carefully. Adding too many products, just to have them, without proper planning, can sound confusing and distressing for your audience, causing the opposite effect: a bad user experience.
Have new events to bet on in addition to traditional sports
Betting on eSports and entertainment events such as reality shows, awards and politics has attracted profiles that before even knew what a betting site is.
These events have attracted audiences of the most diverse ages and profiles, who are looking for new forms of entertainment, in addition to the opportunity to earn money in a fun way.
Exploring alternatives that have nothing to do with traditional sports is a valuable way for a betting platform to become better known to more eclectic and unusual audiences.
Offer bonuses and promotions according to your company's development phase
The most used method for acquiring and activating betting customers is the granting of bonuses and promotions.
However, bonus offer policies must correspond to the real need and current possibility of the site. It is essential to always be aware of the growth phase and the current size of the company.
You should not simply imitate the strategies and bonus amounts practiced by other companies. That's because, instead of being beneficial to your growth, a wrong bonus strategy can be devastating.
The high costs of this tool, if implemented incorrectly, can even mean the bankruptcy of an operation.
Do you want to have the same offers and promotions as the most famous website of the moment? Note that the company used as a reference may be at a different stage of maturity that allows it to provide such benefits.
In reality, smaller sites have less capital available to invest in bonus campaigns, which is why alternative forms of customer acquisition and activation should be used.
Other attributes can be emphasized in your marketing campaigns, such as investing in technology and innovation to deliver a high quality user experience, games that are easy to play, safe and fair, convenient and secure payment options, good customer service customer, among others.
In short, down-to-earth business planning is the real key to a successful gaming operation. Did you like the theme? Contact me.