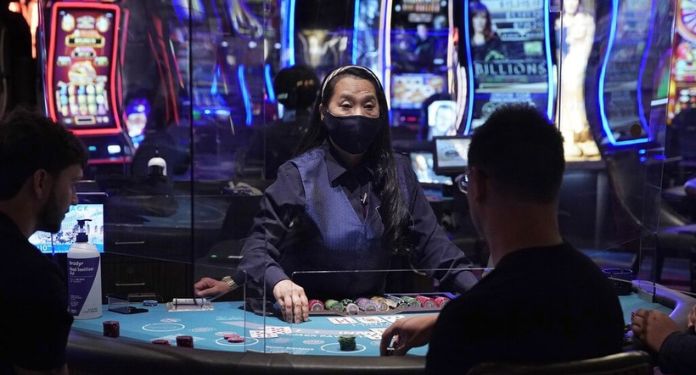 The Macau government is eliminating the requirement to wear masks related to the prevention of Covid-19 for most places, except for a small number of places in the city, such as public transport and hospitals. Neighboring Hong Kong has extended the requirement until March 8, but officials hope to lift the requirement as soon as possible.
Both Macau and Hong Kong have largely aligned themselves with China's Covid-zero policy over the past three years, with mainland Chinese residents currently not required to wear masks outdoors but encouraged to wear them in public indoor areas. , such as train stations and airports.
The rule change in Macau takes effect from today, with the local government stating: "The pandemic situation in Macau has remained continuously stable over the past two months. Referring to the anti-epidemic experience around the world, the Novel Coronavirus Response and Coordination Center will adjust its mask wearing requirements."
Individuals with flu-like symptoms must wear a mask when in public spaces, and people are required to wear masks when moving around the city.
Gross gaming revenue in Macau reaches US$1.43 billion in January
Gross gaming revenue (GGR) in Macau reached MOP$11.58 billion (US$1.43 billion) in January 2023, its highest monthly total in three years since before the Covid-19 pandemic. The amount represents an increase of 83% over the previous year and even exceeds the monthly revenue earned in Las Vegas in December 2022 – US$ 1.31 billion.
This was one of the highest monthly gaming center revenue totals in the United States and also represented a record month for the Las Vegas Strip specifically, which generated a total of $814.2 million.