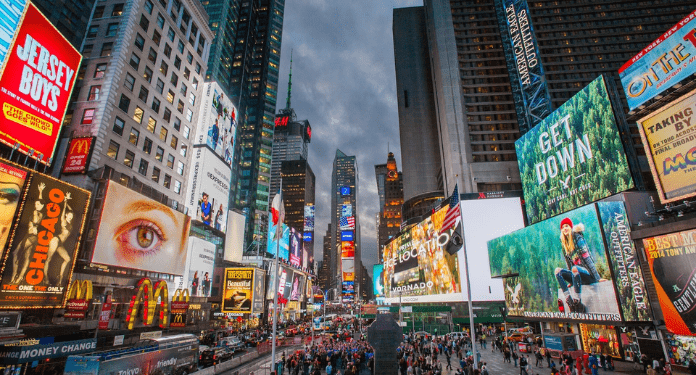 Caesars Entertainment sought to broaden its offering to open New York City's first full casino in Times Square by offering to extend its loyalty program to local businesses.
The group said that if Caesars is successful in its license attempt and opens the Jay Z-backed Caesars Palace Times Square in Manhattan, Caesars Rewards members will be able to use their reward credits by converting them into cards -gift, valid across the Caesars Rewards Gift Card Network. Partners would include participating hotels, restaurants, retailers, comedy clubs and entertainment venues in New York.
Caesars and partner SL Green Realty Corp have already begun enrolling new merchants in Times Square and greater New York to join the 'Coalition for A Better Times Square'. Caesars said expanding its rewards program would "inject millions of new dollars" into the local economy.
"Caesars Rewards is the largest and most successful gaming loyalty program in the world, and it's a natural fit to bring it to a city like New York," said Tom Reeg, chief executive of Caesars Entertainment. " We know from experience that investing in cities and neighborhoods benefits everyone involved. By expanding our powerful rewards program in New York, we can better ensure that our work in Times Square creates good jobs and allows small businesses to grow and prosper" .
With over 60 million members, Caesars Rewards is the gaming industry's largest loyalty program. The move was welcomed by some local businesses who believe the casino could benefit the economy across the city.
"As a small, minority-owned business owner and a member of the New York State Latin Restaurant and Bar Association, we are excited to join this coalition as this partnership will provide economic opportunity, attracting visitors and therefore future customers for our members in all five boroughs," said Jeff Garcia, president of the NYS Latino Restaurant Bar and Lounge Association and owner of Mon Amour Coffee and Wine Bar in the Bronx.
Caesars announced in October that it planned to build a casino in Times Square, partnering with SL Green Realty and Jay Z's Roc Nation entertainment group to do so. They want to convert existing office space at 1515 Broadway and create Caesars Palace Times Square. The site would include 250,000 square feet of gaming space and a 950-room hotel.
The New York Gaming Facility Board officially opened the bidding process for three upstate commercial casinos last month. Other operators that have expressed interest in licenses include Las Vegas Sands, Wynn Resorts and Universal Entertainment.