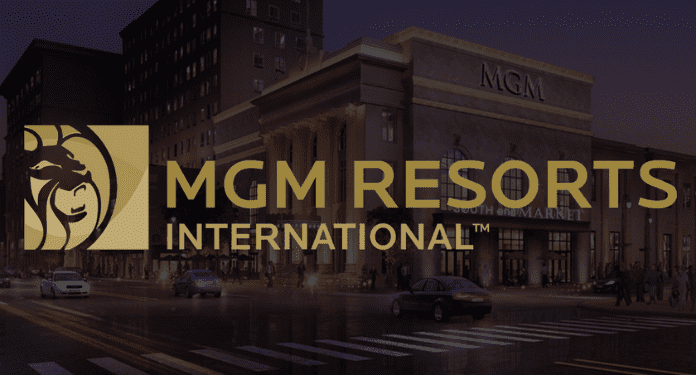 MGM Resorts International announced that fourth-quarter and full-year 2022 earnings before interest, tax, depreciation, amortization, restructuring or rental costs (EBITDAR) set new records in Las Vegas and across its regional portfolio.
The operator said it earned 69 cents a share for the last three months of 2022 on revenue of $3.6 billion. Earnings per share (EPS) tripled, while sales jumped 18%. MGM reported consolidated adjusted EBITDAR of $957 million in the fourth quarter.
On the Las Vegas Strip, where it is the largest operator, MGM's revenue rose 27% to $2.3 billion, underscoring the benefits of adding the Cosmopolitan to the operator's roster. Fourth-quarter adjusted EBITDAR for MGM Las Vegas properties increased to $877 million from $699 million a year earlier.
Across its regional locations, which include casino hotels in Maryland, Massachusetts and Michigan, among other states, MGM reported net sales of $991 million, compared with $900 million a year earlier, as adjusted EBITDAR from properties went from US$320 million to US$309 million.
MGM Resorts unveils new share buyback plan
Already one of the industry's most dedicated buyers of its own stock, MGM continued to gobble up its shares in 2022, as the operator bought around 76 million.
"Our share repurchase program continues to return capital to shareholders as we have already repurchased 4 million shares for $164 million year-to-date, adding to the 76 million shares we repurchased in 2022 and totaling approximately $4.7 billion since 2021. In addition, our Board of Directors has authorized an additional $2 billion for share repurchases," the company's CFO Jonathan Halkyard said in a statement.
Based on Wednesday's closing price of $41.43, $2 billion would buy over 48 million MGM shares, meaning the current outstanding count of 393.30 million would be significantly reduced.
News of MGM's new share buyback program comes after the implementation of a 1% buyback last year. President Biden wants to quadruple that rate to support lavish spending programs.