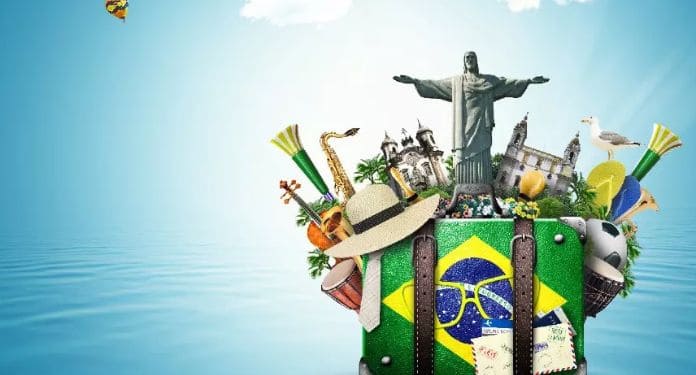 Brazil is the first in the world ranking in potential of natural resources for Tourism according to the UNWTO. We have a population of more than 210 million inhabitants, we have a receptive people, favorable exchange conditions that strengthen consumption in the domestic market and the increase in exports, in addition to having consolidated tourism products in all states.
Studies across the planet prove that the new generations prefer to travel and live new experiences than, for example, buying the car of their dreams of consumption. Even generations like the "Baby Boomers, X and Y" also put tourism in the list of priorities to increase the quality of life, and with the consolidated phenomenon of social media, everyone posts their trips, spreading their experiences and strengthening their social status.
There has been considerable improvement in the strategic planning of tourism as it has been carried out in the State of São Paulo over the last four years; as well as the implementation throughout Brazil of legislation creating, for example, tourist districts, with the expansion of municipalities incorporating tourism master plans, tourist inventories and demand surveys, which will enable the sustainable growth of our market in the coming years.
Tourism/real estate projects such as Multiproperties have provided an increase in the supply and structural quality of products, especially in leisure tourism destinations with several launches this year, an example being the APM Resort in Caieiras-SP with 300 Uhs and Convention Center for 1,200 people.
The tourism production chain will reach a supply in 2023 of more than 570,000 housing units in the hotel industry, 1.5 million rental vehicles, 40,000 agencies and tour operators, 80 theme and natural parks, more than 2.5 million restaurants and bars, more than 3,000 event centers, among other tourism products (compilation of data from the main tourism entities).
In this way, in 2023, we can project that these scenarios in relation to tourism in Brazil point to growth rates of more than 15% in the leisure market compared to 2019 before the pandemic, and with the resumption of events and fairs, the tourism market corporate destinations have growth projections of at least 6% compared to pre-world health crisis levels.
The icing on the cake will come with the imminent approval of Law 442/91 on games and casinos in Brazil, which will enable, a priori, the insertion of approximately US$ 70 billion in national and international investments, which will directly activate the securities, real estate, construction, decoration, technology, industries; next, the qualification of professionals with the academy and teaching entities will begin, to then reach the operation, enhancing the destination Brazil with its 52 tourism segments such as hotels, gastronomy, events, culture, transport, concerts and, as well as commerce in overall, we will be able to have a budget close to that applied by Mexico of US$ 500 million, with 12% of the amounts raised for tourism, which will boost tourist destinations throughout the country.