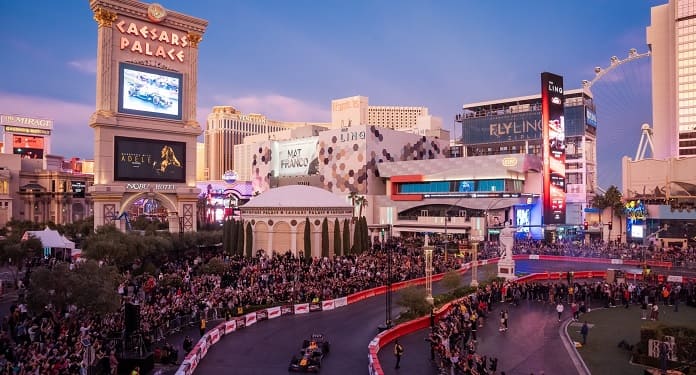 On Saturday, the 5th, Caesars Palace in Las Vegas, Nevada hosted a special launch event for the Formula 1 (F1) Grand Prix. The party gave fans an up-close view of all the cars slated to enter the race in 2023.
In addition, four Formula 1 drivers also participated in the special meeting. Seven-time world champion Lewis Hamilton was joined by his Mercedes teammate George Russell, as well as Red Bull Racing member Sergio Perez and Williams driver Alex Albon.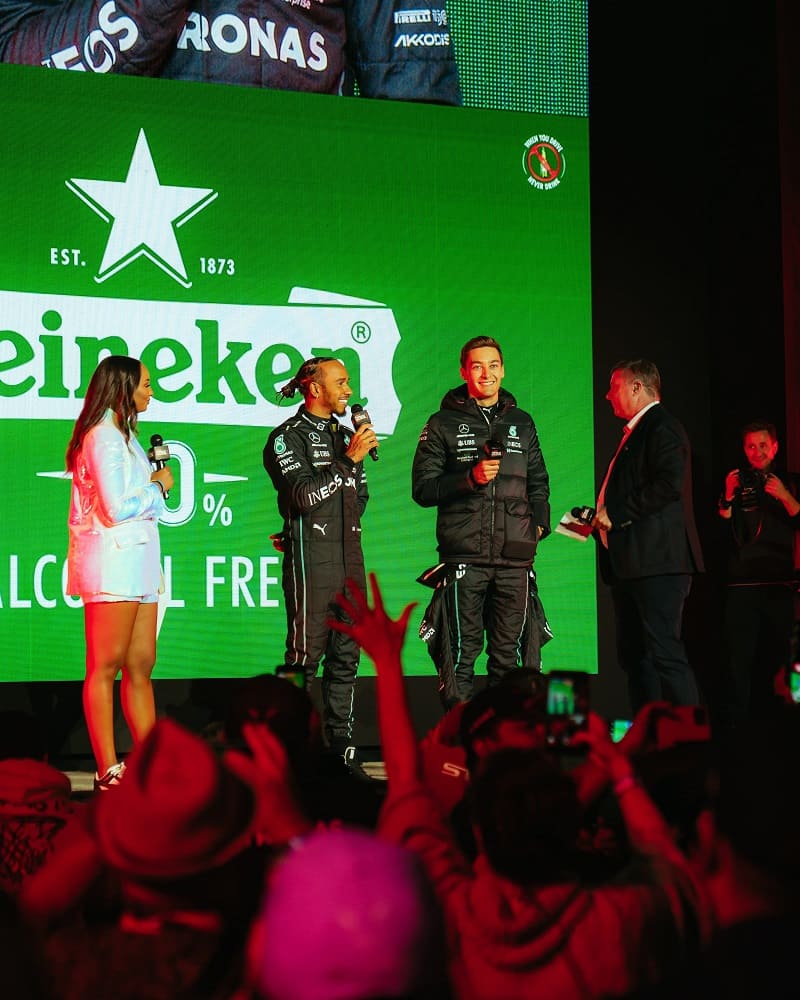 Fans were also able to have fun with the Formula 1 Pit Stop Challenge, F1 eSports simulators, take pictures of the cars and trophies of the most important sport in world motorsport and compete for exclusive gifts.
Other activities at the launch of the race in Las Vegas included a live car on Las Vegas Boulevard, a drone show above Caesars Palace, the presentation of drivers and teams on the main stage and an official party with Alesso at OMNIA Nightclub.
Formula 1 CEO and President Stefano Domenicali commented: "We are thrilled to welcome our fans to the launch of the 2023 Las Vegas Grand Prix. The Las Vegas Grand Prix will become a regular event in the city and on the global sporting calendar, so it's important that local fans celebrate with us from the start."
"This launch is a small but exciting preview of what is to come next year when all Formula 1 teams arrive on The Strip," concluded Domenicali.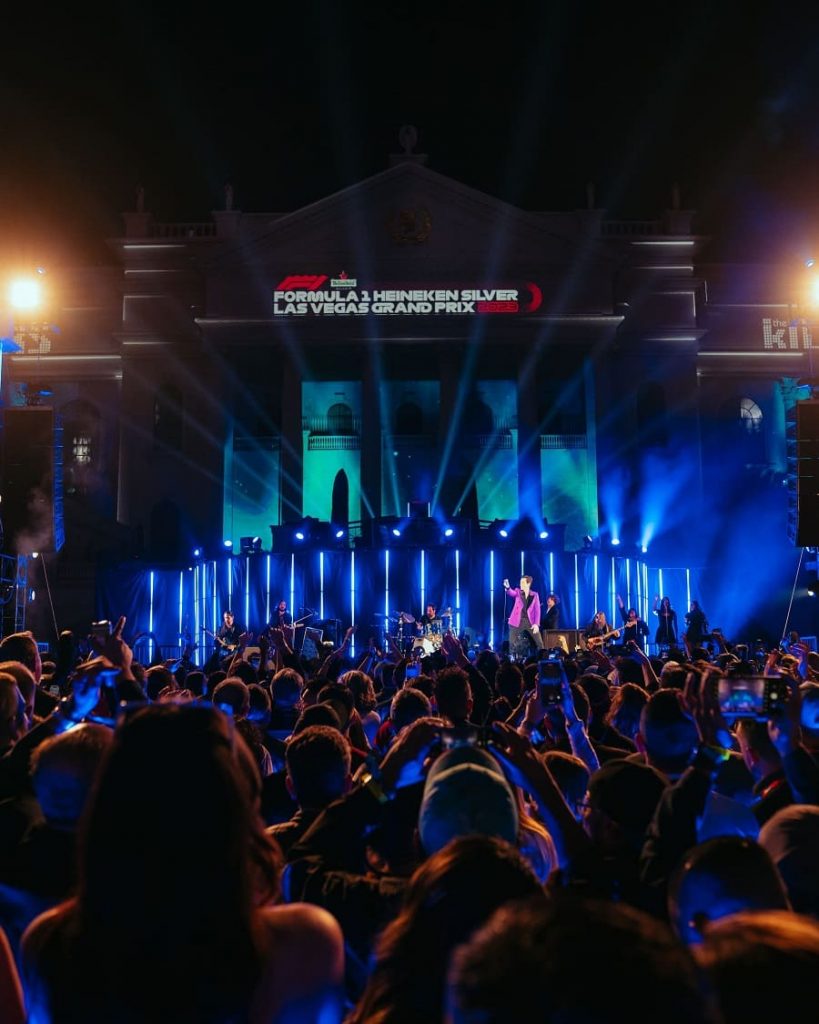 Formula 1 car inside Caesars Palace casino
If the launch party of the race has already served to fuel the expectations of fans of the sport, some people were still able to check out a preview of what will happen next season. Several fans recorded the recording of a campaign with a Red Bull Racing car driving through the casino.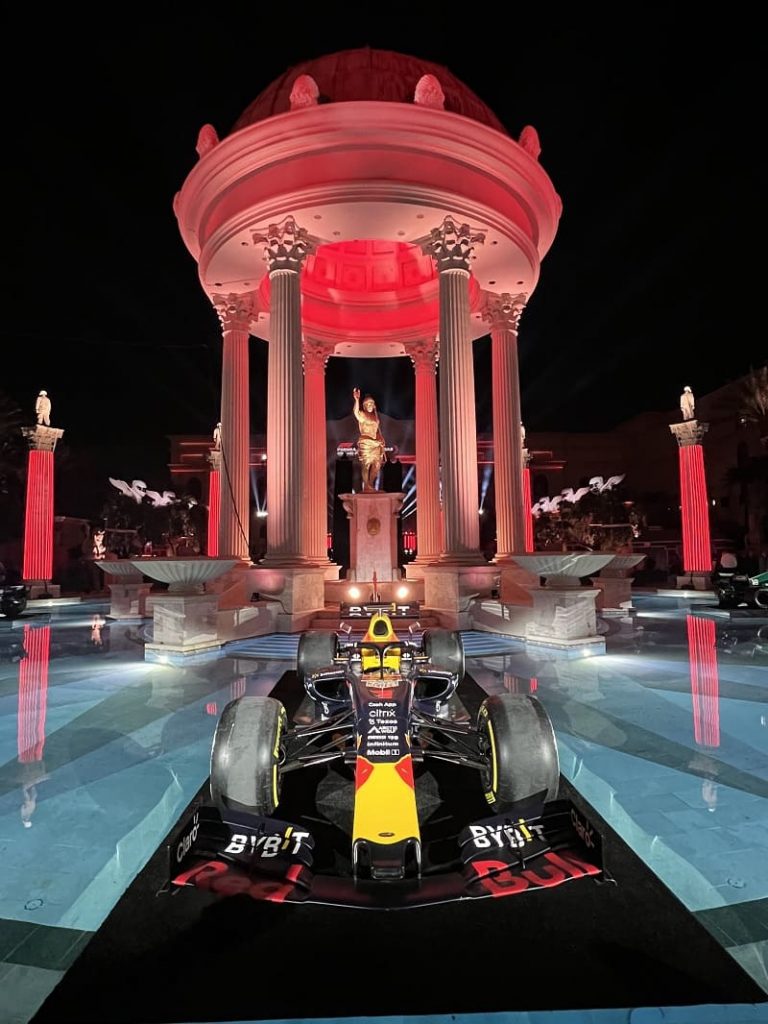 The chassis in question was the RB7, with a V8 engine, used by Sebastian Vettel and Mark Webber in the 2011 Formula 1 season. But, it is worth remembering that the real emotion of Formula 1 will only come to Las Vegas until November 16 and 18, 2023.
The race will be held on a street circuit on the outskirts of the Las Vegas Strip, the street where the city's most famous casinos and hotels are located. The stage will be played at night. The future circuit will be 6.12 km long and the drivers will complete 50 laps.