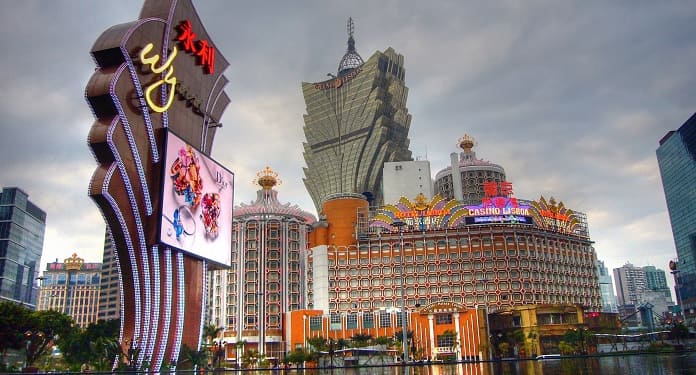 Macau recorded gross gaming revenue (GGR) of MOP$2.96 billion (US$370 million) in September 2022, down 50% from the same period last year.
The September total is, however, a monthly increase of 36% compared to August 2022. The figure, from the Macau Department of Inspection and Coordination of Games (DICJ), comes amid relatively restrictive immigration procedures between Macau. and mainland China.
Additionally, the city has not opened quarantine-free entry to foreign visitors, with daily visitor numbers remaining around 20,000 in September, a big decline from the 2019 average of 108,000 a day.
Gross gaming revenue for the first nine months of 2022 is now MOP$31.81 billion, down 53% from the first nine months of 2021, when the amount reached MOP$67.78 billion.
The February figure of MOP$7.75 billion remains the highest total for 2022 so far, as well as representing the only month that gaming market revenue grew year-over-year. January's MOP$6.34 billion comes in second, followed by March's MOP$3.67 billion and May's MOP$3.34 billion.
Flexibility and holiday can help boost Macau gaming sector revenue
Some positive news for the region, however, came late last month when Chief Executive Ho Iat Seng announced that electronic visas (eVisas) and tour packages will be reinstated in November after discussions with China's central government. These offers have been suspended since January 2020 due to the Covid-19 pandemic.
Subsequently, the deputy director of the Macau Tourism Board (DST), Cheng Wai Tong, said that he expects to reach between 20,000 and 25,000 visitors a day during the traditional Golden Week, which began last year. October 1st and runs until October 7th.