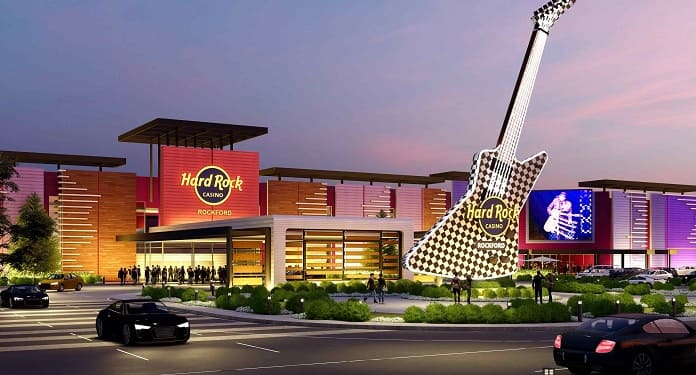 The Hard Rock Casino's newest resort in Rockford, Illinois, began construction after a ceremony was held to celebrate the event. The casino will be built on an empty field on the East State Street corridor in Rockford and is expected to cost $310 million.
Regional media claimed that the casino's completion will generate millions in local income, creating thousands of new jobs. The employees of Hard Rock Casino Rockford accompanied the beginning of the works alongside representatives of Hard Rock International, members of the local government and Rick Nielsen, member of the band Cheap Trick.
A lifelong Rockford resident Rick Nielsen said, "I've called Rockford my home my whole life, and I'm so thrilled to see Hard Rock install a little piece of rock 'n roll in my backyard."
Hard Rock Casino Rockford to be completed by next year
Construction of the Hard Rock Casino Rockford is expected to require the involvement of 1,200 construction workers. The company estimates that the project will be completed over the next year.
The resort will include a casino with 1,500 slot machines, a bookmaker and 60 table games with craps, blackjack and roulette. It is not yet decided whether the casino will include a poker room between 10 and 12 tables.
The resort will also feature a Hard Rock Café, Council Oak Steakhouse and YouYu, an Asian cuisine restaurant. The venue will also have a Hard Rock Live event center with conference space and the capacity to hold up to 1,600 people. In addition, a 250-room hotel will be built in the second phase of the resort's construction.
About Hard Rock
With a massive global presence, Hard Rock International is one of the most recognized brands worldwide. Hard Rock is also known for its collectible fashion and music-related merchandise, memorable dining experiences, gambling, Hard Rock Live performance venues and much more.