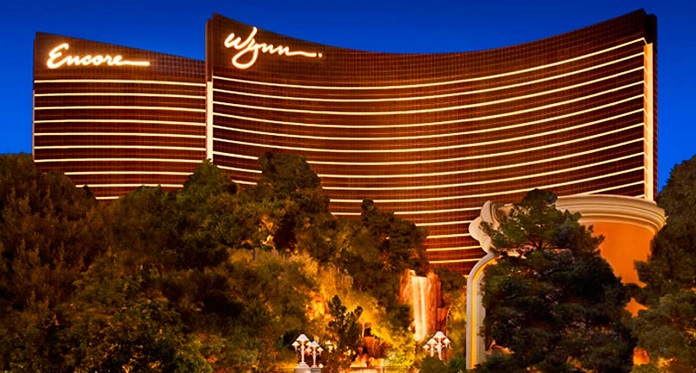 Wynn Las Vegas is gearing up to launch a new dining experience that will cost guests $10,000 each. The action will have a limited time and consists of three dinners.
Up to 20 guests will be able to attend each dinner, and each night will be centered around one of three Harlan wineries: Harlan Estate, BOND and Promontory. Attendees will be able to sample labels from each winery, while Wynn Las Vegas chefs will prepare "specially selected" meals.
The first dinner will take place on Saturday, September 10, with wines from the Harlan Estate. Guests will be escorted to Wynn Las Vegas' two-story Encore Duplex Suite for an evening hosted by SW Steakhouse Executive Chef Mark LoRusso and Amanda Harlan, second-generation owner of Domain H. William Harlan.
Just over a month later, on October 15th, the second dinner will take place on the 18th hole of the Wynn Golf Club. Tonight will feature BOND wines and will be hosted by Cory Empting, Managing Director of Winemaking at Domain H. William Harlan, and Joshua Smith, Executive Chef at Delilah at Wynn Las Vegas.
The third and final dinner will take place at a yet-to-be-disclosed location, hosted by Mizumi Executive Chef Min Kim and Will Harlan, family member, Owner and Managing Director of Domain H. William Harlan. Kim's menu will be paired with a selection of Promotory concoctions.
In addition, attendees will have access to immediate membership to the winery's wine club featured in their dinner.
About Wynn Las Vegas
Wynn Las Vegas Resort and Country Club is a luxury casino, resort and hotel located on the Las Vegas Strip in Paradise, Nevada. The hotel has received 5 stars in all American tourist guides. The name Wynn is based on the surname of the owner of the company that controls the place, Steve Wynn.
In 2006, as the resort celebrated one year of existence, the construction of a sister building next to the Wynn, the Encore Las Vegas, was announced, which opened in December 2008.