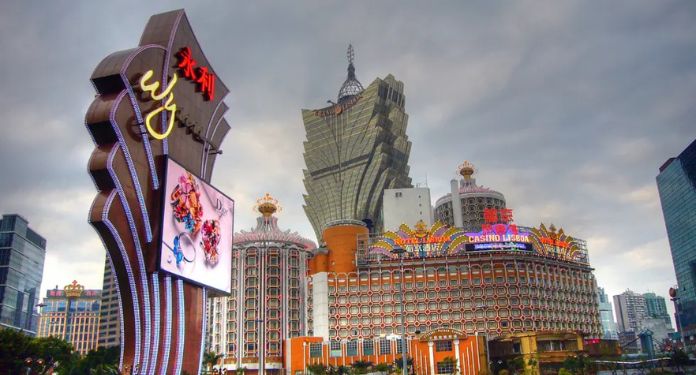 Macau's betting and casino gross revenue (GGR) is down 84% compared to last month as the city's Covid restrictions have heavily impacted the local economy.
According to data from the Gaming Inspection and Coordination Department (DICJ), Macau generated MOP$398m (US$49m) in July, the city's worst monthly performance since the pandemic began.
This also represents an approximate 95% drop in GGR year over year, a decline of MOP$8.44 billion, and this number continues on an overall downward trend.
In June, Macau recorded a loss of 2.47 billion patacas, which represents a decrease of 62% compared to the previous year, while in May and April the city recorded a loss of 68% of the GGR.
In fact, so far this year, every month except February, Macau has recorded a double-digit GGR drop when compared to 2021.
Much of this can be attributed to Macau's enforcement of China's Zero Covid policy. An outbreak in mid-July saw the city once again plunged into lockdown, with casinos and other properties forced to close.
While this only lasted less than two weeks, with the casinos opening on Saturday, July 23, other restrictions remain, and their negative financial impact has clearly been immense.
As a result of these restrictions, travel between Macau and other locations in China has been difficult, severely limiting the number of potential casino customers. This also comes as the city's casino industry tries to recover from a sticky, pandemic situation over the past two years.
In 2019, before the start of the pandemic, every month Macau registered GGR above MOP$20 billion, but since February 2020, the city has still not managed to reach the MOP$10 billion mark, with the only exception of the month of May, 2021.