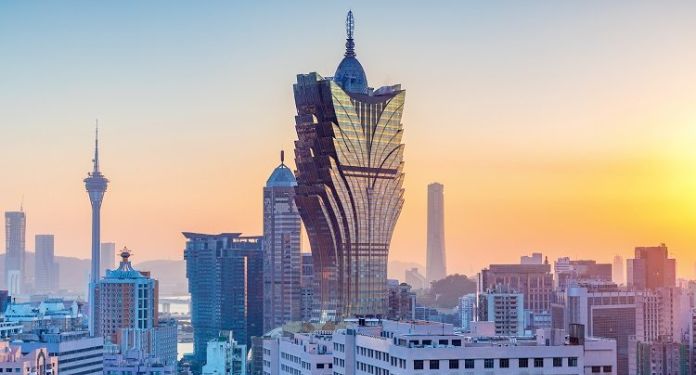 Casinos in Macau continue with a million-dollar income even during the pandemic, managing to keep the gaming industry locally efficiently and consistently. But now a new extended lockdown has brought a number of uncertainties into the world's biggest gambling hub.
Since last week, the big gaming hub has faced strict new lockdown rules as it is going through a time with a spike in coronavirus cases.
The former Portuguese colony – which is now ruled by China – is subject to Beijing's 'zero Covid' policy, which aims to eliminate all traces of COVID-19 on its territory.
Macau's latest restrictions were for a period of one week, but after some difficulties, the period was extended to another week.
The country's authorities stated that casinos and gambling spaces would be part of this closure, which ended up generating a reversal of previous measures, which kept these places open.
As such, gross gaming revenue, a key indicator of casino income, is likely to "fall close to zero" for weeks, Vitaly Umansky, a senior analyst at Bernstein, wrote in a report.
Experts commented that gross gaming revenue will drop by around 98% this month compared to July 2019 – pre-pandemic period – assuming casinos resume operation next week.
Casinos and gambling make the iGaming industry the most important in Macau, representing a high employment rate and over 80% of government revenue.
The impacts of the pandemic on Macau's casinos
Major casinos in the region such as Wynn, MGM and Sands have been heavily impacted by the effects of the pandemic, which has kept the city's borders virtually closed for more than two years.
Top casino stocks traded in Hong Kong are down approximately 60% or more since the start of 2020.
And even before the latest restrictions, companies in the region were registering a great loss of money, an example is Wynn, which in 2020, the beginning of the global health crisis, announced that it was losing up to US$ 2.6 million per day.
According to an analysis by Goldman Sachs, the broader gaming industry in Macau reportedly burned around $113 million to $260 million a month.
"It's very quiet here," said Ben Lee, managing partner of IGamiX, ​​a Macau-based gaming consultancy, adding that local small businesses were practically sentenced to "the death sentence" by the new lockdown.