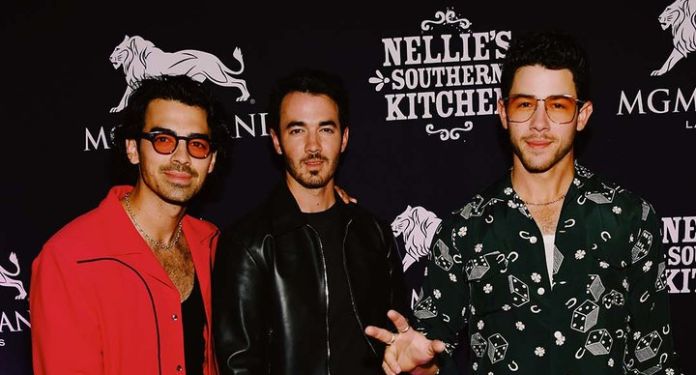 Nellie's Southern Kitchen, a restaurant chain affiliated with pop trio Jonas Brothers, opened its doors at the MGM Grand in Las Vegas.
The restaurant chain made its West Coast debut with the launch of a new location at MGM Grand, a property operated by MGM Resorts International.
Named after the Jonas Brothers' great-grandmother Nellie Jonas, it's a restaurant chain led by the trio's parents, Denise and Kevin Jonas, in partnership with TLI Bedrock.
The restaurant aims to offer consumers "a seat at the Jonas family's table with live music, generous hospitality and timeless Southern comfort food."
"In many ways, Nellie's is a celebration of what people love about Las Vegas – amazing food, great vibes and entertainment," said singer Nick Jonas.
"We are thrilled to officially open the doors to share all of this with our fans as we celebrate our great-grandmother's legacy."
Denise and Kevin Jonas attended the restaurant's opening celebration, alongside the Jonas Brothers. After the party, the trio took the stage at Park MGM for their residency performance.
Kevin Jonas stated, "My grandmother Nellie's greatest wish was for people to have fun around her table and in her house; everyone was welcome."
"We are very proud to celebrate the opening of Nellie's Southern Kitchen in Las Vegas, where we can share her time-honored recipes and gracious Southern hospitality with guests from around the world," added Kevin.
The MGM Grand is the restaurant's first expansion, with headquarters located in Belmont, North Carolina. For MGM Resorts, however, this further expands and diversifies the existing dining options for all customers at the casino property.