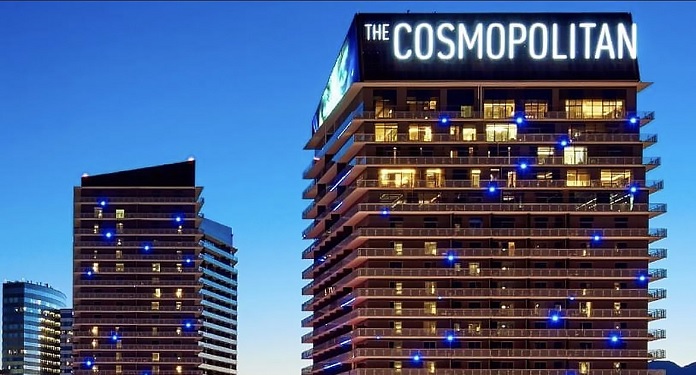 The company MGM Resorts International announced that it has completed the transaction with the company Blackstone for the purchase of the operations of the casino and hotel The Cosmopolitan Las Vegas for 1.6 billion dollars.
According to a statement from MGM, the company indicates that it will pay $200 million in rent in the first year, with an increase of 2% per year for the first fifteen years, and an increase of 2% or as indicated by the CPI (with a 3%, whichever is greater, thereafter).
MGM Resorts CEO Analyzes New Acquisition
MGM Resorts International is a company that owns other large luxury Las Vegas resorts such as Bellagio and CityCenter. MGM Resorts CEO and President Bill Hornbuckle has officially commented on the new acquisition.
"This is a great time for our company and the Las Vegas Strip. The Cosmopolitan has already established itself as one of the premier resorts on the Las Vegas Strip with an iconic brand, curated experiences and a loyal customer base," said Hornbuckle.
"We are also delighted to have The Cosmopolitan's talented group of CoStars join the MGM Resorts family. We look forward to building on The Cosmopolitan's already strong results, providing guests with access to extensive and exclusive amenities and other benefits that only MGM Resorts can provide."
It should be noted that, as of March 31, 2022, The Cosmopolitan generated $1.1 billion in net income and $416 million in adjusted EBITDAR. The venue opened in December 2010 and has undergone major upgrades following its acquisition by Blackstone in 2014.
In mid-May, Blackstone awarded nearly 5,000 employees of The Cosmopolitan Las Vegas with individual bonuses of $5,000 as special recognition for their work. According to local media, Blackstone's bonds had a total value of $27 million and were delivered as the sale of The Cosmopolitan operations to MGM Resorts International was in the pipeline.